Director of CSIR-Building and Road Research Institute, Dr. Daniel Asenso-Gyambibi has blamed the increasing death toll on Ghana's roads on some three underlying conditions.
According to him, the country's weak enforcement of traffic laws, the poor engineering of its transport sector, and failure to educate the relevant stakeholders in the said sector have attributed to the loss of many lives for the past years.
Speaking on JoyNews, he told Newsfile host, Samson Lardy Anyenini that the recent fatalities on the roads come as no surprise to him because "enforcement, engineering, and education is still weak, and we haven't developed alternative transportation that will take a lot off the tracks we have on our roads to safer places to make our roads safer."
His comments come after a report by the Ghana Police Service revealing that in the span of three months, 771 Ghanaians have lost their lives to road accidents this year.
The discourse on road carnage is now a national agenda following a hotline documentary "CRUSHED" by JoyNews' Seth Kwame Boateng that shed light on the menace and how it has negatively impacted the lives of families and the general public.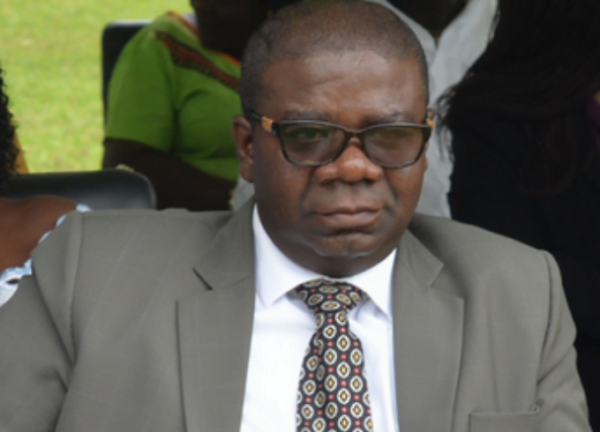 Elaborating on the three factors responsible for road accidents, Dr Daniel Asenso-Gyambibi indicated that the manual mode of enforcing traffic regulations has seized to be effective. Therefore, the need to adopt the use of sophisticated technology to ensure road traffic regulations are adhered to.
"When it comes to enforcement, the manual way of enforcing traffic regulations has not worked because you are dealing with human beings who are supposed to enforce the rules and you know the problem we have with policing in this country. Influential figures all come to water down the enforcement rules when it comes to road traffic accidents. So we need to move away from that and go into technology," he said.
According to him, a look at Ghana's roads – from Accra to Kumasi, Cape Coast to Takoradi facilitates head-on collision as shown from reports.
"These are the kinds of accidents that claim huge numbers of mortality. Why because they are head-on collisions. Can you imagine two vehicles moving at 120 km/HR each, moving in the opposite direction and coming together in a head-on collision? What do we expect?" he quizzed.
On the matter of education, Dr. Daniel Asenso-Gyambibi further noted that most bus drivers and conductors are not well-informed on road signs because they are unable to comprehend them.
Read Also:
"How many of our trotro drivers have the basic education to read road signs and to be able to interpret them and give good judgment on the roads. If they cannot read, they cannot anticipate and project the speed that the incoming vehicle holds, and they have to overtake at every instinct. What do we expect?" he added.
For CSIR Director, a way to tackle the menace is to invest in the construction of dual carriages.
He added that having an effective railway system that holds huge trucks that destroy the roads and break down would also help reduce road mortality.
"If you look at our road sector now, all the trucks that transport goods from Tema across the length of this country to the north, are all on the roads. Trucks that are supposed to be not more than 60 tones are overloaded to the extent of 87 tones. They are destroying the road so that the roads are not able to last a lifetime, and secondly they break down on the roads, and they become a nuisance and become an obstruction to other motorists.

"If you have an effective railway system, I'm sure most of our fuel tankers and all these huge trucks that we have on our roads can be transported by rail into Kumasi, Cape Coast to relieve the roads of this heavy traffic that are causing this havoc," he explained.
He concluded by commending the efforts of Seth Kwame Boateng and the JoyNews team for throwing in their support to end road accidents – a phenomenon that has lived among Ghanaians for so many years.
"I highly commend Seth Kwame Boateng for giving us this documentary which obviously has become the magnifying glass for this nation so that we can see the gravity of road accidents and deal with it in a manner that is befitting of an emergency," he said.