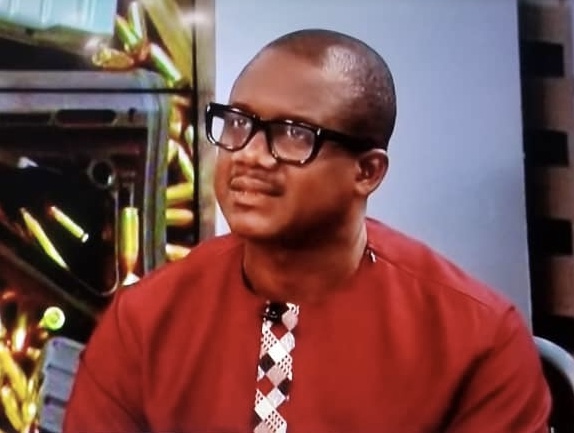 A Deputy Director at the National Commission of Small Arms and Light Weapons, Gyebi Asante, has encouraged Ghanaians to collaborate with security agencies to help tighten the security systems in Ghana rather than everyone going to get a weapon for personal protection.
Speaking on Joy News' The Probe, he explained that there are more reasons now to trust the national security agencies because of their higher numbers which subsequently has led to more efficiency.
"Yes I think we should be able to have confidence in security agencies. Of course, we know it's not a perfect situation but they're doing their best. Now we know police visibility for example has increased, we have a lot of policemen and women around in our communities to make sure that we have security and safety that we all want."
"So please let's have some confidence in the security agencies instead of resorting to these weapons because it could really be a danger to us," he explained.
Mr. Asante pointed out that owning a weapon can make one vulnerable.
"If you know for example that you're quick-tempered, why would you even bother to own a weapon, because the weapon will definitely put you into trouble, before you realise you'll pull the trigger without even realising it, before you come to your senses and realise what have I done?"
"But if you don't have it at all, it's good for you, so people should not be thinking that they need weapons to protect themselves," Mr Asante said.
The expert also cautioned parents against the purchase of toy guns for their wards. This he explained could pose danger if the parent owns a real weapon.
According to him, out of curiosity the kid may lay hands on the weapon and there could be accidental firing which could be fatal.
DISCLAIMER: The Views, Comments, Opinions, Contributions and Statements made by Readers and Contributors on this platform do not necessarily represent the views or policies of Homebase Television Ltd.
Visit Our Social Media for More
About Author