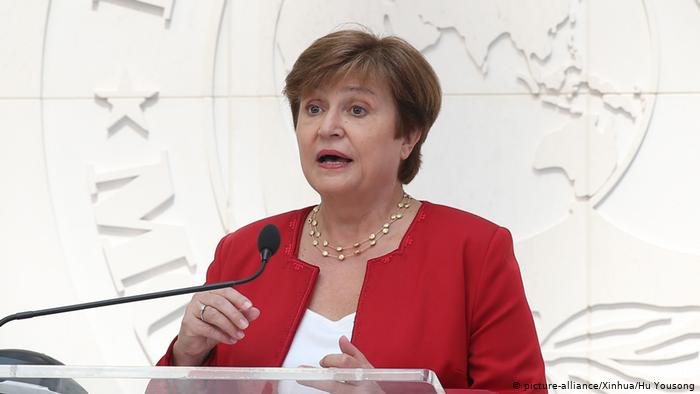 The Managing Director of the International Monetary Fund, Kristalina Georgieva, has urged Ghana's creditors to support the country, saying, Ghana has a track record of sound macroeconomic management.
Speaking at a press conference at the ongoing IMF/World Bank Spring Meetings, Madam Georgieva said she is optimistic the IMF-support programme for Ghana will restore macroeconomic stability.
"Let's remember that Ghana for a long time, has done really well to tap markets to finance its growth path. It has been, like all innocent bystanders, hit by Covid, hit by the war in Ukraine; and it has complicated domestically, the ability to finance the budget".
"So a country that has a long track record of sound macroeconomic management, it ought to be supported to return to markets [financial markets]. So our programme is a bridge for Ghana and to tell you the truth, I am actually quite optimistic."
Madam Georgieva, earlier gave the Fund's firm assurance that it will act swiftly to approve Ghana's programme request as soon as a deal is reached with its creditors.
According to her, "we are sure that the creditors are going to move swiftly at next week's meetings and are also going to move swiftly on Ghana's request".
She urged Ghanaians to stay positive on the country's programme request since an action will soon be taken swiftly.
DISCLAIMER: The Views, Comments, Opinions, Contributions and Statements made by Readers and Contributors on this platform do not necessarily represent the views or policies of Homebase Television Ltd.
Visit Our Social Media for More