WASSCE And COVID-19: Safety Measures And Protocols Are Well Observed In Examination Halls.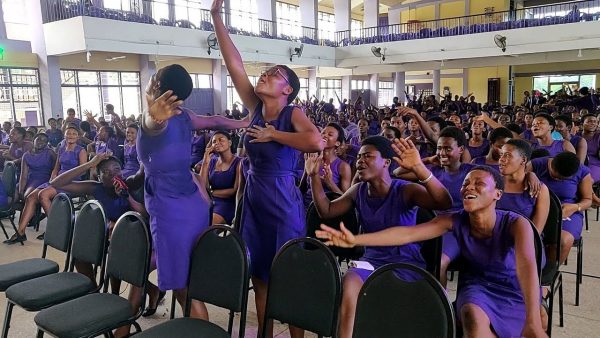 The 2020 West African Secondary School Certificate Examination (WASSCE), is been observed by the restrictions of WHO and safety measures and protocols by GHS due to the outbreak of COVID-19 pandemic.
Read also: Ghana's Politics Does Not Always Produce The Best Candidates -Prof Stephen AdeiThe Assistant Headmistress of Mfantseman Girls Secondary, Academic and in-charge of examinations, Madam Lily Ayim disclosed to Homebase news how prepared the students and measure put in place to observe the safety protocols.
She, therefore, hinted on the wearing of nose/facial masks, two metres spacing of tables at exam halls for free movement of invigilators.
Also, provision of Veronica buckets, liquid soaps, and tissue papers are placed at exam
centers for effective hands washing.
She said, West African Examination Council (WAEC) has provided all logistics and materials for the examination.