Are you an adventure seeker looking for your next adrenaline rush? Look no further than the world's top five adventure destinations, courtesy of Travelwings.
From the sandy deserts of Dubai to the luscious wildlife in Kenya, there's something for every adventure enthusiast.
To make your trip planning easier, Travelwings assists you with booking flights and accommodation, and also helps plan your itinerary. So, grab your passport, pack your bags and let's get started on your next adventure!
Dubai, UAE
Dubai is a hub for adventure seekers, with a plethora of exciting activities that will get your heart racing. One of the key adventure sites in Dubai is the world-famous Burj Khalifa, where you can take a leap of faith and try out skydiving from the tallest building in the world. Experience an adrenaline rush like no other as you freefall for 60 seconds before opening your parachute and landing safely on the ground. You can also take a ride on the world's longest zipline at Jebel Jais, soar over the desert on a hot air balloon ride, skydive over the Palm Jumeirah or go dune bashing in the Dubai desert where you ride through the desert in a 4×4 and take on the towering sand dunes.
Explore More Link: https://www.travelwings.com/gh/en/holidays/uae-packages.html?utm_source=partner&utm_medium=website_article&utm_campaign=pulse
Namibia
Namibia is a true gem for adventurers with its stunning landscapes and unique wildlife. Embark on a multi-day trek or quad biking through the vast Namibia desert, home to the towering red sand dunes of Sossusvlei. You can also take part in a guided safari to track down the rare desert-adapted elephants, lions, and other wildlife. For the ultimate thrill, try tandem skydiving over Swakopmund, an adrenaline-fueled experience with stunning views of the Namibian coastline.
Kenya
For wildlife enthusiasts, Nairobi is the ultimate adventure destination, offering an opportunity to get up close and personal with some of the world's most magnificent animals. One of the key adventure sites in Nairobi is the Maasai Mara National Reserve, where you can embark on a safari tour and see wildlife animals in their natural habitat. Elevate your experience by hiking to the summit of Mount Kenya for breathtaking views of the surrounding landscape. You can also visit the Giraffe Centre to feed the "gentle giants'.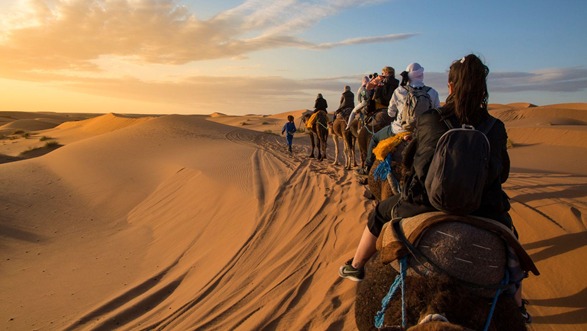 Morocco
Morocco is an enchanting destination that offers a unique blend of adventure, culture, and history. One of the most sought after adventure sites in Morocco is the Sahara Desert, where you can embark on a camel trek through the dunes, ride quad bikes, and go sandboarding. Experience the ultimate nomadic adventure, with a chance to meet Berber tribes and camp out under the stars in the middle of the desert. For an unforgettable experience, visit the ancient city of Marrakech and explore its winding alleyways and vibrant markets.
Singapore
Singapore is not only known for its modern architecture, delicious cuisine, and shopping opportunities, but it also has some exciting activities for thrill-seekers. A must-visit adventure site in Singapore is Sentosa Island, where you can try out the Mega Adventure Park, featuring zipline courses, a giant swing, a bungee jump, and an aerial obstacle course. For a more relaxed holiday, take a night safari at the Singapore Zoo or explore the Gardens by the Bay.
DISCLAIMER: The Views, Comments, Opinions, Contributions and Statements made by Readers and Contributors on this platform do not necessarily represent the views or policies of Homebase Television Ltd.
Visit Our Social Media for More