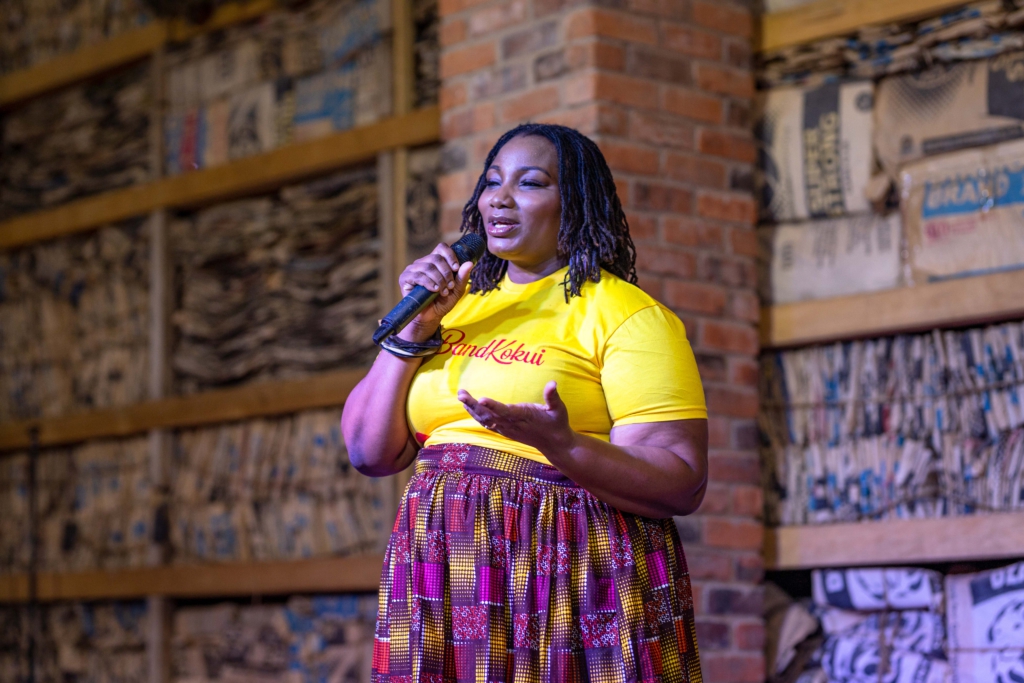 Opera artist Kokui Selormey and The Band Kokui captivated a mesmerised audience at the Red Clay Studio during the European Union (EU) Month celebration.
The enchanting performance took place Friday night, leaving attendees in awe of Selormey's exceptional vocal talents.
As part of the EU Month festivities, 'Music at Red Clay' which was the theme, aims to foster cultural exchange and appreciation, the Red Clay Studio hosted a special evening dedicated to showcasing diverse musical talents.
Among the artists selected to perform included Ibrahim, Tamale Youth Choir, and The Band Kokui stole the spotlight with their extraordinary operatic skills.
Kokui Selormey's flawless renditions of classical opera pieces resonated throughout the venue, captivating every listener with her immense vocal range and control.
The event drew a diverse crowd of music enthusiasts, diplomats, and local residents who gathered to celebrate the rich cultural heritage of both Ghana and the European Union.
Selormey's breathtaking performance showcased the universal power of music in transcending borders and unifying people from different backgrounds.
In addition to the vocal prowess, The Band Kokui's stage presence and charisma captivated the audience's attention.
Effortlessly commanded the stage, drawing fans in with a magnetic performance style.
Throughout the evening, cheers and applause echoed through the Red Clay Studio, reflecting the audience's appreciation for the band's exceptional talent.
Speaking after the performance, Kokui Selormey expressed her gratitude for the opportunity to perform at such a prestigious event.
She emphasised the importance of cultural exchange and the role of music in fostering understanding and unity among nations.
The EU Month celebration in Tamale continues to promote cultural diversity and strengthen ties between Ghana and the European Union.
The event serves as a platform for artists like Kokui Selormey to showcase their talents and inspire audiences with their artistic expressions.
As the curtains closed on a night of extraordinary performances, Band Kokui left a lasting impression on the attendees of the EU Month celebration.
Kokui Selormey's awe-inspiring vocal abilities and magnetic stage presence solidified her position as one of Ghana's finest opera artists, earning her even more admiration from fans and industry professionals alike.
DISCLAIMER: The Views, Comments, Opinions, Contributions and Statements made by Readers and Contributors on this platform do not necessarily represent the views or policies of Homebase Television Ltd.
Visit Our Social Media for More
About Author