Music lovers should be girding up for one of weirdest rappers to emerge in recent times; an artiste of Italian and Ghanaian descent.
The rapper, also of American citizenship, has the charisma and commitment to stay outlandishly unique. Slut Boy Billy is not your typical rapper.
He does not care about fitting in, following trends, or pleasing anyone but himself. The edgy millennial adheres to his own set of ideals and quirks.
He flaunts a defiant spirit that unapologetically redirects anyone to the slut in his name.
But underneath all the resistance, the emo rapper is hands-down one of the exciting new voices to break out in the Ghanaian music industry per his witty humor and online antics.
His controversial style is eccentric and props him up as a surrealist, luring listeners into its bizarre domain, much like black holes from sci-fi flicks do to objects that get too close.
Some love his style; others, not so much. Suffice it to say his style has a polarizing aesthetic, and like anything out there, it has its fair share of critics.
From the Americanized-Italian-Ghanaian rapper's point of view, crazy does it. Not easy.
Produced by Chensee Beatz, Slut Boy Billy will soon release his much-anticipated EP, 'Mineral Rock.'
He loves to talk about his hometown Pittsfield, Massachusetts. The town's influence on him was colossal. It defines his speech and swagger, which is no surprise, looking at all the years he spent there.
He is second child and last child between Joseph A. Affou and Paulina A. Tayi before they split in 2006.
Slut Boy Billy was born Billy Affou in Chiari, Italy, on August 25, 1998. Before the realities of his parent's divorce began to set in, Billy was a native of the Berkshire County in his hometown, living it out as an anonymous kid.
He moved to Tampa, Florida, to join his dad, his stepmom Marilyn Williams, and step-siblings Lakisha Williams and Antwan Williams.
After years on 15TH ST. in Tampa, Billy returned to his hometown to reconnect with his childhood and reclaim his swagger.
Then came his next trip, one across the Atlantic to West Africa, Accra, Ghana, where he currently resides.
"When I made up my mind to make music, I just knew I had to come to Ghana. A lot of rappers here were killing it at the time–they still are, and I wanted to join the movement. Contribute to the culture… you know, be a trendsetter," he said.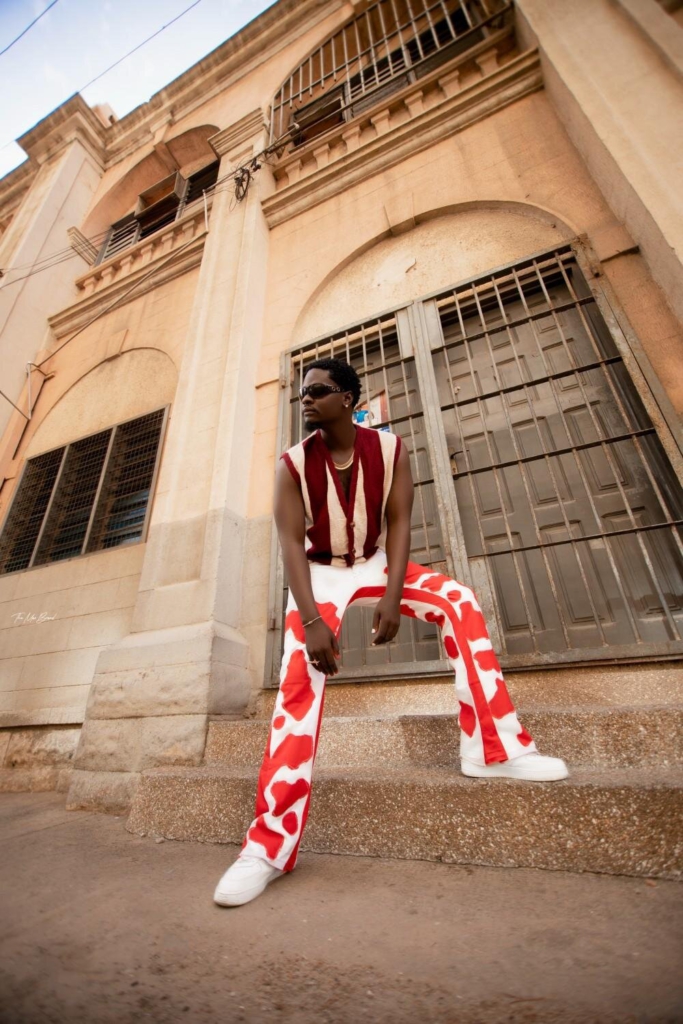 Slut Boy Billy released his first song, 'Abracadabra,' to SoundCloud in 2018. It became the grappling hook with which he began his emo rap adventure – a subgenre of hip-hop he fell in love with during his time in Tampa, Florida. And he has not looked back since.
The song was not as popular as he desired, but it showed glimpses of what the rapper could do and set the tone for his gradual ascent.
Slut Boy Billy set out to discover the elusive element that had escaped him. This interestingly led to a foray into acting in 2019 through the Covid-19 pandemic lockdowns and helped the rapper reshape his personality into its now-quirky form. And although a medical crisis slowly eroded his commitment to schedules under Yvonne Nelson's production company – the place he found himself, Slut Boy Billy left a good impression nonetheless.
It is still unclear when Slut Boy Billy will release his EP. But it will be the project to flesh out the emo rapper's divisive style a bit more.
DISCLAIMER: The Views, Comments, Opinions, Contributions and Statements made by Readers and Contributors on this platform do not necessarily represent the views or policies of Homebase Television Ltd.
Visit Our Social Media for More