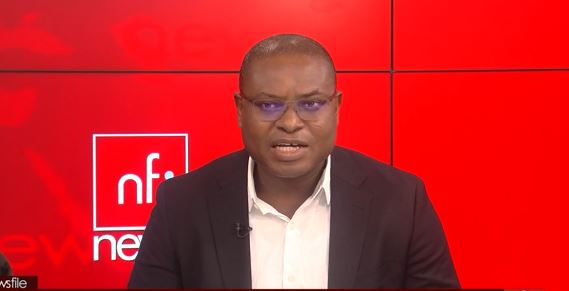 The Director of Communications at the New Patriotic Party (NPP) says there has been a significant reduction in the size of the government of President Akufo-Addo's government.
According to Richard Ahiagbah, the appointments of Deputy Regional Ministers for the first time in Ghana's history have been shelved.
"From the first term till now, you will agree with me that the size of government tremendously has been reduced, this is the one time in our history where we don't have Deputy regional ministers, for the first time we have that, so there are significant concessions made in that direction," he said.
Speaking on JoyNews' Newsfile on Saturday, Mr Ahiagbah said that amidst all these complaints to downsize government, citizens should bear in mind that the President also needs a solid team to work with to be more effective and efficient.
He said that, when situations are overly compromised, mistakes happen and these mistakes made might cause irreversible harm to the country hence having a group of trusted people to work with is very essential.
"We shouldn't overlook the fact that there's a mandate given the president, he needs a team to do it.
"The business of running a state is almost like flying a plane, you don't want to make mistakes up there in the air, when you make mistakes by that, people die by the time you get to explain yourself and you will not be available," he mentioned.
The Director of Communications also added that the NDC is just being political in their contribution to government's effort to cut down expenditures.
He explained that government has put numerous plans and initiatives on board to cut expenditure, however, the opposition party wants to deliberately downplay all these efforts and initiatives by government and focus on just one thing which is the reduction in government size.
This he says is "patronizing to the people of Ghana".
Mr Ahiagbah added that most of the Members of Parliament who are also ministers only take their parliamentary salaries.
"These MPs, they earn their salaries as MPs, the vast majority of President Akufo-Addo's appointees are on their parliamentary salaries," he stated.
He added that the approval of the six appointed ministers in parliament was a victory for democracy.
The six new ministers appointed by President Akufo-Addo in February 2023, were finally approved on Friday, March 24, 2023, by Parliament after some tension in the House.
The Minority Caucus had earlier vowed to reject all the ministers, but this was not achieved as some National Democratic Congress (NDC) legislators voted in favour of the nominees.
DISCLAIMER: The Views, Comments, Opinions, Contributions and Statements made by Readers and Contributors on this platform do not necessarily represent the views or policies of Homebase Television Ltd.
Visit Our Social Media for More