At least 2,285 households representing over 13,000 Muslims in Ghana's Ashanti Region are benefitting from the Saudi government's Ramadan assistance scheme.
The assistance scheme is aimed at impoverished individuals, who are receiving bags of rice, maize, beans, oil, maggi, salt, among other commodities.
The government, through its Markaz Aleawn Alyaqin Eta'am programme, is distributing numerous tons of varied food products to the poor and underprivileged for the 2023 Ramadan.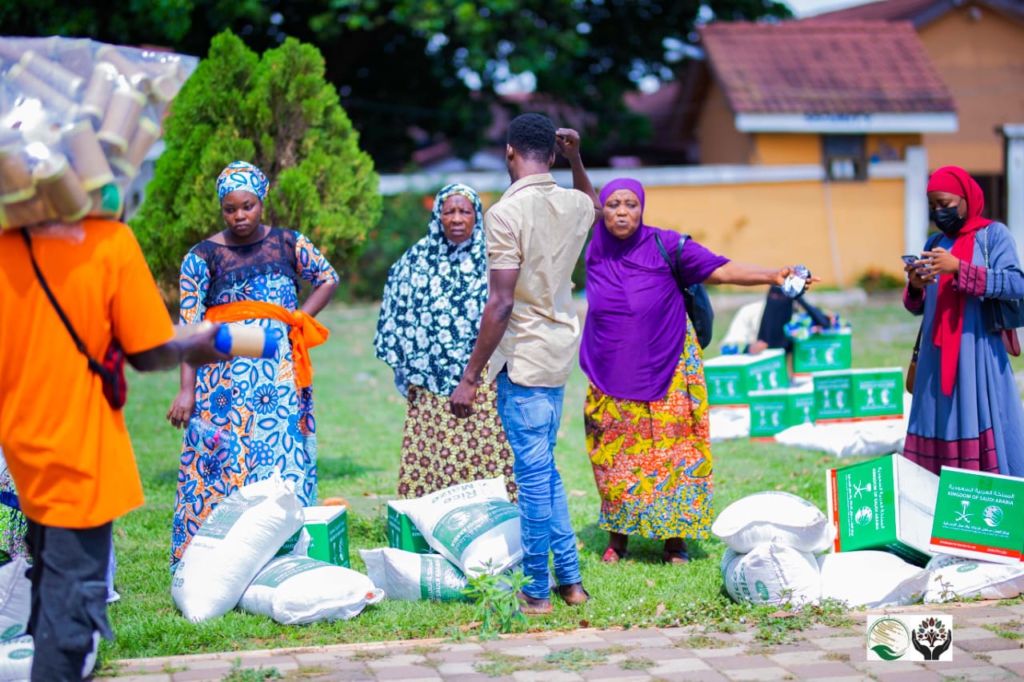 This is the second time the King Salman Humanitarian Aid and Relief Centre has visited Ghana; the previous initiative was in Accra.
Ismail Mohammed Kamil, Executive Director of the Markaz Al Awn Al-Yakeen Humanitarian Service, stated that the initiative is part of attempts to alleviate the plights of disadvantaged people in light of the challenging economic climate that lies ahead.
He stated that the programme has benefited thousands of poor individuals in Kumasi and Accra who struggle to afford three square meals a day.
"When you look at our country right now, the economic challenges that we are facing, other beneficiaries cannot even afford the three meals a day, so we have helped a lot of people within the country in terms of the Ramadan period," he stated.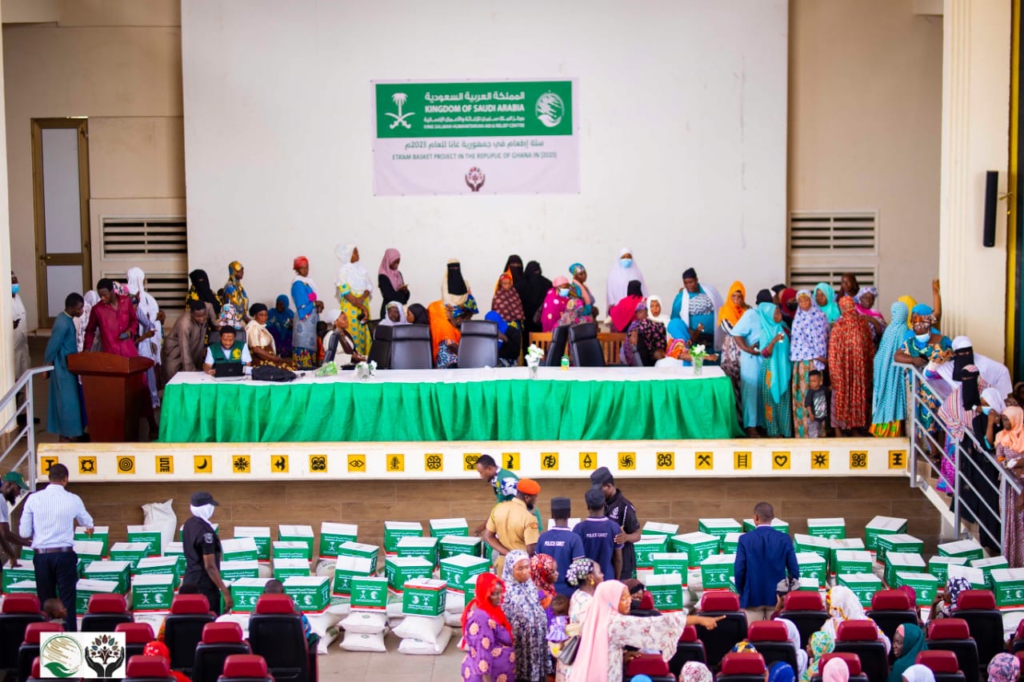 Mr. Kamil advised the recipients to make good use of their gifts and to share the blessing with their neighbours.
Sheikh Kamil Mohammed Kamil, Deputy Chief Imam of Ahlussuna sect, felicitated the organization for its enormous contribution to the well-being of Muslims in Ghana.
He stated that the contribution will go a long way toward alleviating the hardships of many disadvantaged individuals in the region as Ramadan approaches. Sheikh Kamil asked the recipients to use the food supplies wisely and to refrain from selling them because doing so is against Islamic beliefs.
"Please do not come to collect items if you know you will not use them and want to sell them. Allow those who are most in need to come to the food," he urged.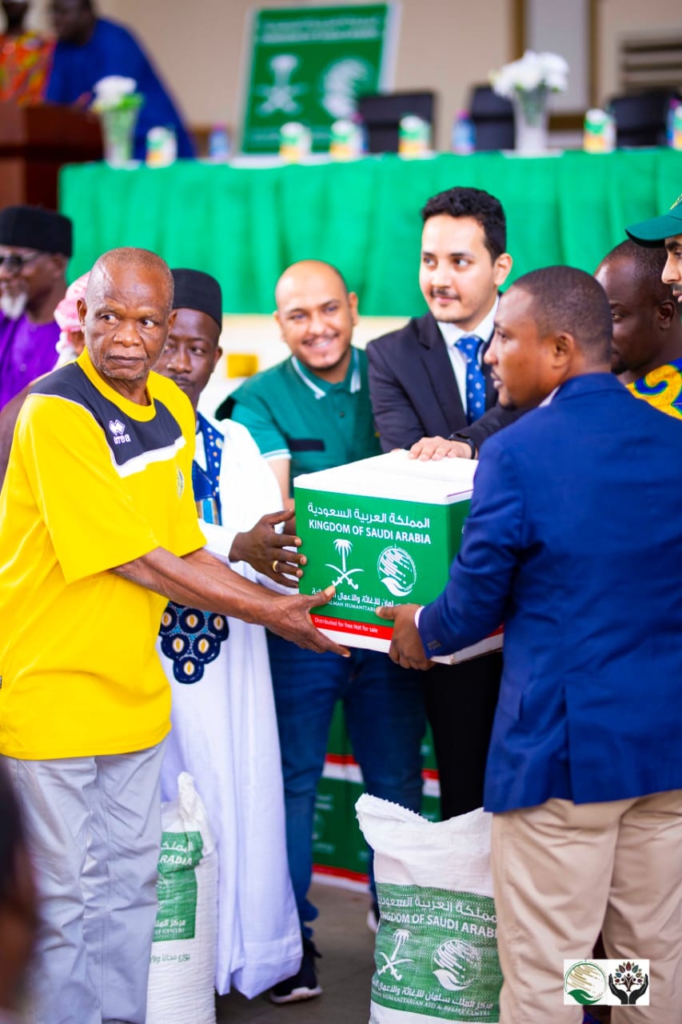 Prof. Naail Mohammed Kamil of Kwame Nkrumah University of Science and Technology (KNUST) was pleased with the gift made to the Islamic community and encouraged others to follow suit.
He stated that hunger has been a huge concern for many homes in Africa, particularly Ghana, and that donations like this are critical to the survival of many people.
"There are hinge prices of foodstuffs all over the world, and there are hunger issues, and these foodstuffs would help a lot of people," he explained.
According to Prof Kamil, hunger drives many individuals to engage in corrupt and bribing acts. "And we hope that this type of assistance would help to reduce people's pain. A hungry man is an angry man – it will help."
Some of the recipients couldn't contain their pleasure after getting the meal. They prayed to Allah to bless the Saudi King and his foundation so that they might continue to assist them.
Beneficiaries like Adiza Haruna, Ayishetu Fuseini and Hawawu Salifu, are excited about the gesture because the donation will address many of their challenges during the period of Ramadan.
They stated that given the severe economic crisis, the donation will considerably assist to alleviate their suffering.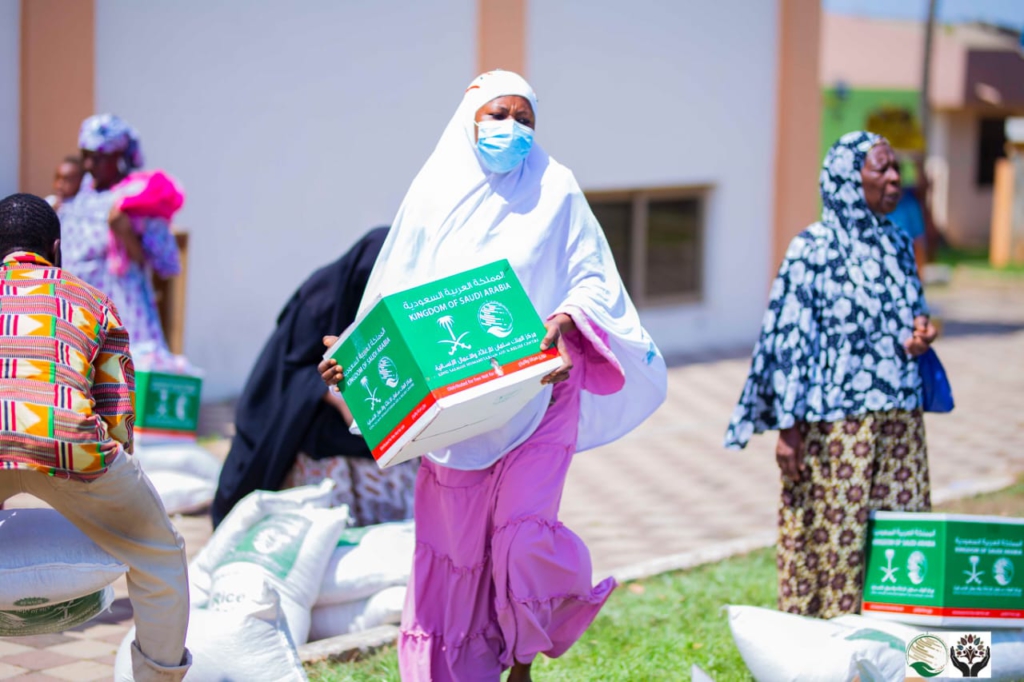 "It is amazing and we are grateful," they said.
Aside from providing food, the King Salman Humanitarian Aid and Relief Centre is involved in a number of other programmes in Ghana.
According to Mr Kamil, the group is now constructing 52 mechanised boreholes across the country, with 10 of them nearing completion.
Beneficiary towns include Ejura, Mampong, Agona, KKD, and several impoverished communities in Northern Ghana.
Mr. Kamil also mentioned that the foundation is thinking about purchasing certain dialysis equipment to help boost the treatment of renal disorders in the country.
DISCLAIMER: The Views, Comments, Opinions, Contributions and Statements made by Readers and Contributors on this platform do not necessarily represent the views or policies of Homebase Television Ltd.
Visit Our Social Media for More
About Author