Saudi Arabia has released a US citizen from prison more than a year on from his conviction over tweets critical of the government, his family has said.
Saad Ibrahim Almadi, 72, who also has Saudi citizenship, was arrested in November 2021 when he arrived in Riyadh to visit his family.
He was sentenced in October to 16 years in prison. An appeals court increased the term to 19 years last month.
Neither the US nor Saudi authorities have commented on Mr Almadi's release.
His son, Ibrahim, confirmed his father was at a family residence in Riyadh but said it was not clear when he might return to his home in Florida.
"All charges have been dropped but we have to fight the travel ban now," Ibrahim told Reuters news agency.
Mr Almadi was found guilty by a court of trying to destabilise the kingdom and of supporting and funding terrorism. He was also issued with a 16-year travel ban.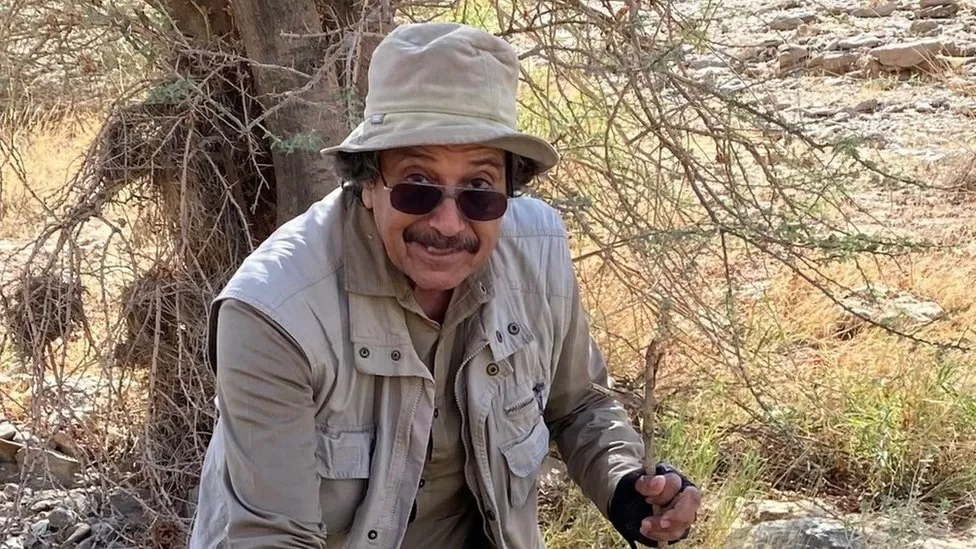 Speaking about the case publicly for the first time following the verdict, Ibrahim told the BBC that the only evidence finally presented to the court against his father had consisted of 14 tweets.
The tweets, which the BBC saw, included criticism of the demolition of old parts of the cities of Mecca and Jeddah, concern over poverty in the kingdom and a reference to the murdered Saudi journalist Jamal Khashoggi.
Mr Almadi was also found guilty of not reporting terrorism over tweets that Ibrahim had posted on a separate account, according to his son.
US President Joe Biden said he had raised Mr Almadi's case, and those of other US citizens who remained under a travel ban in Saudi Arabia, during meetings with King Salman and Crown Prince Mohammed bin Salman when he visited last July.
Abdullah Alaoudh, Saudi director at the Freedom Initiative, said Mr Almadi had been wrongfully detained and was only released as a result of tireless campaigning by his son and international pressure.
"There are far too many people in Saudi detention who don't have the benefit of US citizenship to draw attention to their cases," he said.
"Almadi's release shows that strategic pressure works and US officials should continue to press for release of prisoners and lifting of travel bans."
Last August, activists said that Nourah al-Qatani, a mother of five children, was given 45 years in prison on charges of "using the internet to tear the country's social fabric" over anonymous tweets criticising the government.
Salma al-Shehab, a mother of two studying at Leeds University in the UK, was meanwhile sentenced to 34 years by an appeals court that upheld convictions for "providing succour to those seeking to disrupt public order" and publishing "false rumours" on Twitter.
DISCLAIMER: The Views, Comments, Opinions, Contributions and Statements made by Readers and Contributors on this platform do not necessarily represent the views or policies of Homebase Television Ltd.
Visit Our Social Media for More
About Author