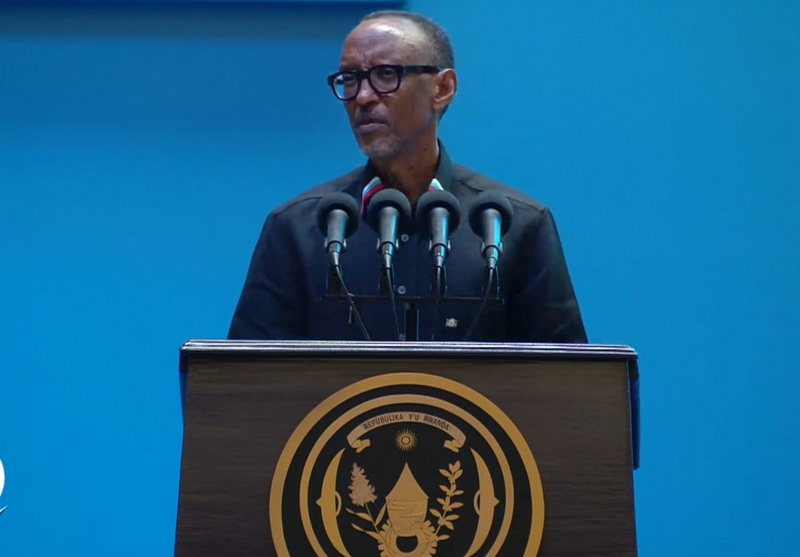 President Paul Kagame of Rwanda says he is looking forward to retiring after 22 years in office.
He has been speaking at a press briefing with his Kenyan counterpart, William Ruto who is on an official state visit to Rwanda.
He told journalists, a succession plan is being actively discussed since 2010.
"I had the opportunity to discuss it with my members of the party that it is an inevitability that we have to find, first of all, grow leaders and not for me to decide who is going to be the next leader after me," he said.
He noted that his job is to "create an environment, circumstances that will give rise to people who can lead irrespective of whether I like them or not".
He committed to making the succession process democratic.
'In good governance, I don't think you want everyone exiting to decide who they want to come after them" he said.
President Kagame was on Sunday, April 2 re-elected as chairman of the ruling Rwandan Patriotic Front (RPF–Inkotanyi) for another five-year term.
The ruling RPF was created by a group of Rwandese in exile in the midst of the genocidal conflict that left an estimated 800,000 people slaughtered in 1994.
Under Kagame's leadership, Rwanda has made significant socio-economic progress.
The country was recently ranked first on the continent and amongst the top ten fastest-growing economies in the world, pre and post covid-19, according to the African Development Bank.
President Kagame says despite the achievements, he is aware he cannot stay in power forever. "It is an issue that has to be addressed sooner or later," he said.
Standing beside the Kenyan President he said he is looking forward to retiring.
"I am sure one day I may join journalism in my old age. I am looking forward to that" he said.
But President Ruto had a warning.
"I want to tell you that from our own experience in Kenya, trying to get a successor can be a very disastrous project because it may not be the person the people want".
For him, President Kagame may want to hasten slowly.
He said, "I think (succession) is an area that requires much more than identifying somebody and telling the population this is the person".
DISCLAIMER: The Views, Comments, Opinions, Contributions and Statements made by Readers and Contributors on this platform do not necessarily represent the views or policies of Homebase Television Ltd.
Visit Our Social Media for More
About Author