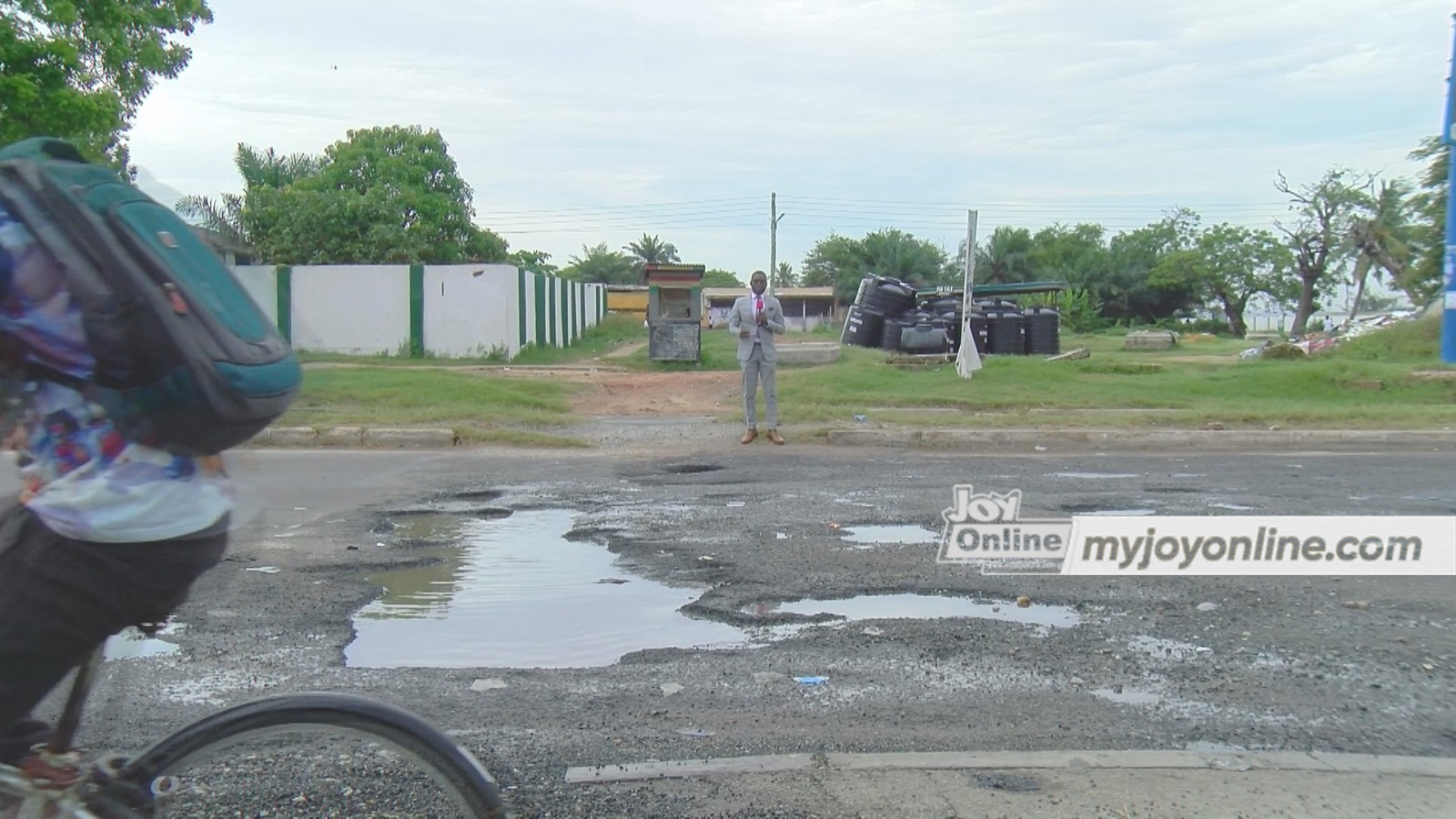 About two years ago, I noticed there was always traffic at a particular spot called Adenta Barrier, in Accra. The reason for the traffic was simply a number of potholes on a 20-metre stretch of the road.
The situation lasted for several months. One day, the Ghana Highway Authority patched up those potholes. From that day, there was no more traffic at the spot.
From then on, I began to think about the economic costs for all those months that 1000s of commuters had to endure traffic every morning and evening as a result of the traffic caused by the potholes.
For many motorists, traders and other workers commuting to work across Ghana, the experience of traffic as a result of potholes is a common phenomenon. Those living in Accra, the capital city of Ghana, are not spared.
I estimate that personally, I waste not less than 30 minutes each day in traffic as a direct result of potholes on the roads I use to get to work from where I live in Accra. The economic implications of that experience can be summarized under the following sub-heads:
Loss of productivity
If you consider an individual who earns $3,000 per month and works 8 hours per day; if that person wastes 30 minutes per day in traffic, it is equivalent to a productivity loss of about $2,281.25 per year.
Out of Ghana's 24.2 million population, if you have 100,000 people who earn $3,000 per month wasting 30 minutes each day in traffic as a direct result of potholes, the whole country loses $228 million per year in lost productivity!
Fuel consumption
There is added cost of fuel for the extra 30 minutes wasted in traffic, which could also amount to millions of dollars, depending on the fuel consumption of the cars on our roads. And given that we have mostly fuel-inefficient second-hand vehicles on our roads, we must be wasting fortunes on extra fuel – caused by potholes.
Vehicle maintenance
Most commercial drivers in Ghana often complain about high maintenance costs as a result of poor roads. Potholes contribute their quota to weakening shock absorbers and other vehicle parts.
Since we import all spare parts, this also directly affects foreign exchange and thus the depreciation of the local currency. Maintenance cost is passed on to the poor passengers as part of the cost build-up to arrive at transport fares.
Road accidents
Perhaps the highest cost of potholes in Ghana is the number of road accidents that are directly attributable to potholes.
There have been several media reports over the years about drivers losing control of their vehicles while trying to negotiate potholes and veering into the lane of oncoming vehicles, leading to head-on collisions.
Also, we've had countless articulated trucks overturning as a result of trying to negotiate potholes. The human and economic costs of such accidents are huge.
Health
Bodily pains, tiredness and stress are all direct results of driving through 100s of potholes every day. The health consequences for the nation cannot be overstated: medical bills, loss of productivity, foreign exchange to import drugs, et cetera, et cetera.
Emergency services
Several years ago, I witnessed a fire tender trying to negotiate literally 100s of potholes on a stretch of road in Darkuman, a suburb of Accra.
The driver was doing his best to respond to an emergency, with the siren blurring. But the car was basically travelling at 5 kilometres per hour.
I didn't know how far it was going but at that speed, whatever facility was on fire would have been completely raised to the ground by the time the fire tender arrived on the scene. Imagine an ambulance having to negotiate the same stretch of road in order to get a sick patient to the nearest hospital!
The above is just a short summary of the economic implications of potholes that most of us have to deal with every day in Ghana.
One can do a detailed analysis and cost everything to the last dollar, but I guess the picture is clear. And so, to the government, and especially the Ghana Highway Authority, I say fix those XXXXXXX potholes, for they are killing us and draining the nation of scarce resources!!!
DISCLAIMER: The Views, Comments, Opinions, Contributions and Statements made by Readers and Contributors on this platform do not necessarily represent the views or policies of Homebase Television Ltd.
Visit Our Social Media for More
About Author