Pay Us Well And We Will Stay – Lee Addy Tells Ghanaian Clubs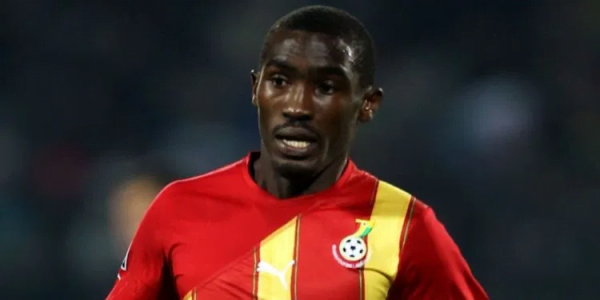 Former Black Stars defender Lee Addy says the only way to curb player exodus from our domestic leagues is if Ghanaian clubs are ready to invest and pay players well.
Lee Addy, who was part of the stranded Ghanaian players in Ethiopia to have arrived in the country last Friday courtesy a government/GFA intervention was sharing his view on Happy Sports with George Mahamah on how players will be willing to stay and play in the Ghana Premier League.
According to him, most Ghanaian players will love to move outside and play in other African countries because of the juicy contracts that await them.
He explained that the minimum for a player to earn playing in the Ethiopian League is $1000 which is equivalent to GHc 5,700 in a month, juxtaposing it with the meager salaries paid by Ghanaian clubs.
"Our only motivation to stay and play in the league is if Ghanaian clubs are able to present us with good offers", he told Happy 98.9 FM,
"I will urge all the big clubs in the country to invest in the players and they will gain in the long run. It will also help the league to be competitive. In Ethiopia, the FA has set a standard for players to be paid a minimum of $1,000. Most players in Ghana will prefer to play in Ethiopia than in Ghana because of the salary.
"We hope the GFA can turn things around on this issue but it must start from now", he added.