"When I gave birth to my third child, I couldn't carry him, I couldn't change his diaper, and I couldn't do a whole lot for him. There were times I couldn't go into the kitchen because I couldn't hold anything", Maame Kyerewah Ofosu Mensah, a Sle Lupus Survivor disclosed.
She's been battling the disease for more than 8years now. Initially, doctors could not recognize and diagnose what she was suffering from, hence, her delayed treatment.
Speaking on Joy FM's Ultimate Health hosted by Nortey Dua, a Rheumatologist and Senior Lecturer at the University of Ghana Medical School, Dr Dzifa Dey, said it is imperative to raise awareness about the disease.
She believes this will promote early diagnosis and early treatment to slow down the progress of the disease and also prevent complications from happening.
Lupus is an auto-immune condition which is not curable.
What is mindboggling is the fact that scientists don't really know what causes it. However, they've found a way to explain that environmental and hormonal factors could trigger the disease.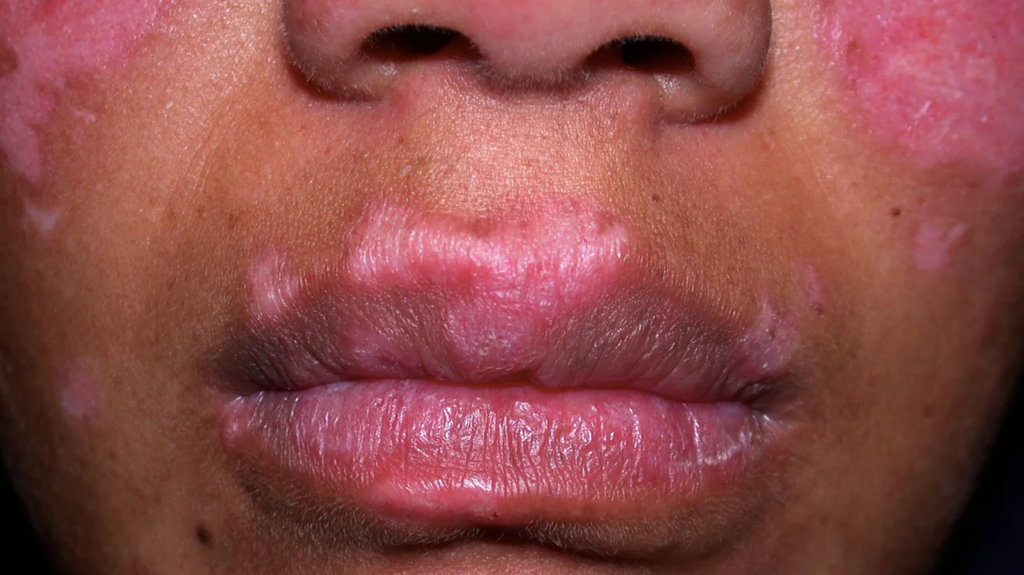 A medical officer at the Bank Hospital, Dr Kobina Essilfie-Quaye who was also on the show, revealed that if a person has a relative who has lupus, then that person is genetically predisposed to get the disease.
And for those who are already predisposed, stress, sunlight and even milk can trigger the disease.
Recounting how her condition started, Maame Kyerewah narrated that growing up, nothing showed she had lupus until she graduated from university and started work.
"I realised I was gaining weight which was not usual because I was very skinny. Those around me realised it was abnormal because while gaining weight I had swellings on my skin and it came in the form of ringworm and left scars on my cheeks, nose area and eyebrows," she described.
"At a point, my feet and ankles were also getting swollen. So, I started visiting the hospital. Initially, doctors suspected it was gout and they started treating it.
"Later, I was told it was not gout but it had to do with my heart. They could not tell what it was and I was also moving from one hospital to the other, the Lupus warrior continued.
Discussing the severity of the disease, Maame Kyerewah opened up about how she was admitted to the hospital for two months, not talking, eating, bathing etc.
At one point, doctors asked her mother to pray for her because they couldn't tell what was wrong with her. Hair loss was also happening at the same time and everything was moving at a faster pace.
Finally, her ordeal worsened when she gave birth to her third child because she couldn't take care of him due to joint pains, swellings and all.
Dr Dey explained that to curb the late diagnosis, physician specialists are being trained to recognize lupus and also refer complicated cases they are unable to handle.
Another worrying factor the Lupus survivor highlighted was the fact that their medications are expensive and unfortunately, they are not covered by the National Health Insurance Scheme.
They are advocating for their drugs to be put on the NHIS.
Dr Kobina Essilfie-Quaye maintained that it's possible for a person to have lupus and still live a healthy life once he or she is compliant with treatment, medication and follow-ups at the hospital.
In conclusion, Maame Kyerewah advised patients living with lupus disease to keep fighting, be positive and stay happy.
DISCLAIMER: The Views, Comments, Opinions, Contributions and Statements made by Readers and Contributors on this platform do not necessarily represent the views or policies of Homebase Television Ltd.
Visit Our Social Media for More
About Author