Over 7.2 million citizens captured in voters' registration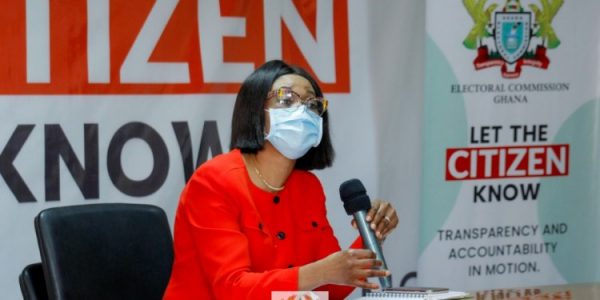 Voters' registration –

The Electoral Commission has said it has recorded some 7,279,237 registered applicants in the first eleven days of the ongoing voters' registration exercise.

Providing clarity on the numbers at a press briefing on Monday, July 13, 2020, in Accra, Deputy Commissioner In-Charge of Corporate Services, Dr. Bossman Asare said the figure is almost 48.5 percent of the projected 15 million applicants the EC is likely to register by the EC.

According to him, the figures announce are provisional, and they will continue to be provisional until the registration is completed in the first week of August.

"As of Day 16, the Commission has registered a total of 7,279,237. The Greater Accra region leads with 1,524,600, followed by the Ashanti region's 1,319,498. Four of the regions constitute almost 60%."
He added that the "7,279,237 constitutes 48.5% of the 15m the Commission expects to register by the first week of August.

Read Also: Ghanaians "Roast" Ghana Police Service On Twitter; Shares Shocking Experiences -[MUST SEE]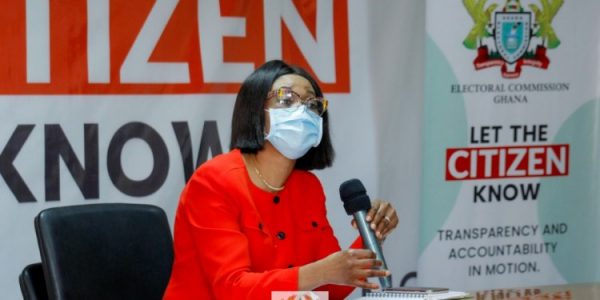 Dr. Asare projected that the EC is likely to register 8.2M by close of today. "The Commission made it clear that it has ramped-up the registration with the doubling of the registration centers. So in this phase, the numbers registered have averaged over 600,000 per day. With still two additional days of registration, that is yesterday and today, we are likely to add at least 1,000,000 to the 7,279,237 making a total of about 8.2M. This will mean by the end of today's registration the Commission would have registered 54.7% of the projected 15M."
Old versus New Kits
The EC also debunked claims that about 40% of the Biometric Voter Registration kits being used in the ongoing voters' registration exercise were part of the old stock.
The EC described the claims as preposterous and outrageous.
"The Commission finds it preposterous and outrageous that, some people still say that, we are using some of our old registration kits. To still clear the air, the Commission acquired from Thales DIS, 8,000 Biometric Voters' Registration kits, and another 530 Biometric Voter Registration kits as spares. As we sit here now, over 95% of the kits are being used for the registration at our registration centers, our district offices, and by the mobile teams. The rest are being kept as backups in the various districts.
Inasmuch as scrutinizing the work of the Commission is important, we urge all Ghanaians including Civil Society Organisations to do so with a high level of professionalism and candor."
The Commission is, therefore, challenging anyone who has evidence it is using any of its old kits in this registration to show us the centers since they are about 40%.
The compilation of the new voters register by the EC commenced on June 30, 2020, through to July 5, 2020, in the first phase of the exercise across the country.
The exercise, which is expected to last for 38 days, is projected to capture the biometric data of about 17 million Ghanaians eligible to vote ahead of the 2020 December 7 general elections.