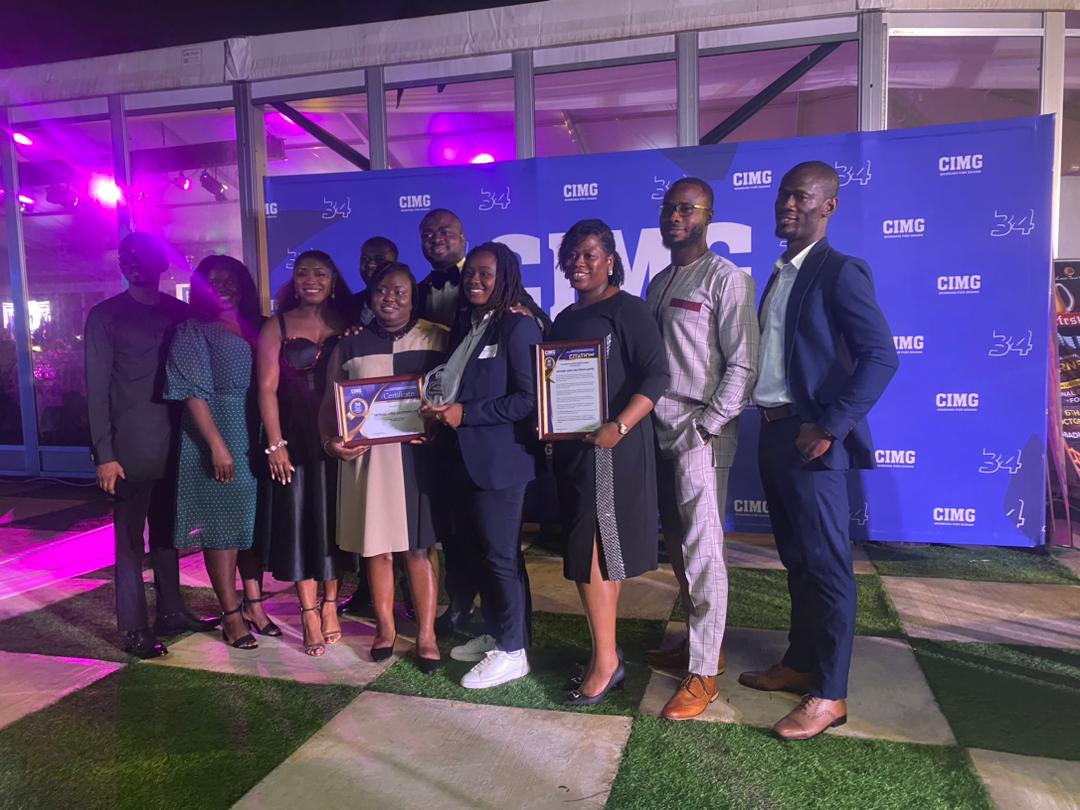 The status of Newage Agric Solutions Limited as Ghana's leading agriculture entity has been affirmed by the Chartered Institute of Marketing Ghana (CIMG) by naming it as Ghana's marketing-oriented Agric Company for 2022.
This conferment that was done on Saturday, September 30, is a testament to the growth of the three years old company over the years.
A citation from CIMG to the company indicated "Your corporate mission speaks to providing excellent, well researched agribusiness solutions, aimed at transforming lives and businesses of those you encounter, and by the estimation of our assessors, you have lived this mission by making it a reality.
"You have already become a household name among the farming communities with your innovative and solution-based initiatives that continue to resonate with your numerous publics. Your ability to identify with the numerous challenges of the farming community and assigning persons with the requisite knowhow in agro solutions to them, remains one of your hallmarks."
According to CIMG, Newage Agric Solutions Limited's approach to its human resource has seen the staff of the company encouraged to generate pioneering solutions to situations on the ground, which in turn has positively affected the bottom-line performance of the company.
"No wonder, you posted a total income of GHS24,909,157 in the year under review as against GHS21,904,731 in the year before, culminating into a shareholder fund of GHS 1,646.306. Your patrons ceaselessly laud your CS initiatives in the area of education that has remained indelible on their minds.
"The CIMG, together with our team of assessors, recognised the strides you are making, even in your short existence and duly confer on you, NEWAGE AGRIC SOLUTIONS, the CIMG MARKETING-ORIENTED AGRO-BASED COMPANY OF THE YEAR, 2022," the citation read.
According to the Managing Partner of the firm, Roland Quaye having worked with multinationals for so long, and having paid their dues, a group of them left to establish Newage to do something different; embark on a different challenge, and this recognition proves that their vision to change the agriculture landscape of Ghana is on course.
"As Africans, we wanted to prove a point that we are capable of embarking on such journeys to transforming our continent. Many years down the lane, we've grown to be one of the most revered agric companies in the country.
"It hasn't been an easy journey; getting financing was very tough; getting accreditation and credibility was even tougher, but by the grace of God, through all the storms, we are here today. We are now Ghana's number 1 agric company and we're proud of it," he stated.
DISCLAIMER: The Views, Comments, Opinions, Contributions and Statements made by Readers and Contributors on this platform do not necessarily represent the views or policy of Multimedia Group Limited.
Visit Our Social Media for More
About Author