NDC's Manifesto Is Not The People's Manifesto – Mustapha Hamid

Deputy Campaign Manager for the NPP, Mustapha Hamid says the much-touted NDC's manifesto is not the people's manifesto.
According to him, the NDC's 2020 manifesto is an amalgamation of their 2008, 2012 manifesto and the 2020 manifesto of the NPP.
The NDC on Monday launched its People's Manifesto at the University of Professional Studies in Accra.
Their manifesto had six thematic areas; fixing the economy and uniting against poverty, promoting human development, providing infrastructure for growth, creating sustainable and decent jobs, good governance, anti-corruption and accountable governance and deepening international relations and affairs.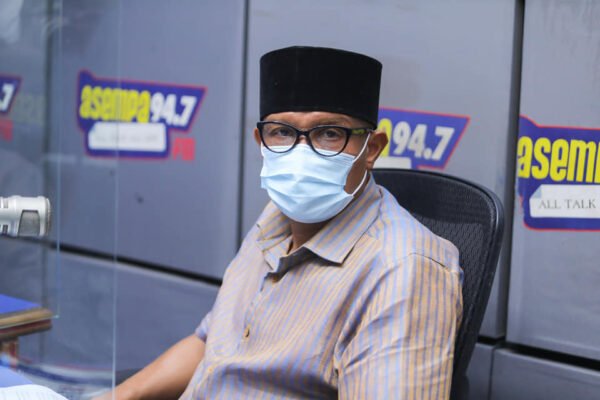 Read also: 44- Year Old Man Jailed For Chop Off Another Man's Ear Over Girlfriend
Flagbearer of the NDC John Mahama during the event said the party will scrap the law banning the importation of salvage vehicles in the country when voted back into power.
"…will review the Customs (Amendment) Act, 2020 (Act 1014) to scrap the law banning the importation of salvaged vehicles. This will save the local automotive industry, especially Suame Magazine, Kokompe and Abossey Okai from collapse encourage vehicle assembling companies to operate as a complement to local industry, reverse the decoupling of VAT (12.5 per cent), NHIL (2.5 per cent), GETFund (2.5 per cent), which has brought untold hardship to Ghanaian businesses and households."
But speaking on Asempa FM's Ekosiisen, Mustapha Hamid said the statement that the manifesto is the people's manifesto is just a marketing trick and political propaganda.
He said there are basic things that the NDC should have known by now that are of concern to Ghanaians.
Mustapha Hamid stated that John Mahama has been one of the people God has blessed in politics of which he was able to occupy all political positions from the lowest level to the highest but still do not know the very issues of concern to Ghanaians. But have to now go seeking answers from the people.
He noted that both parties in their manifesto have agreed that the foremost thing to do is fixing the economy of which John Mahama has failed by sending the country to the IMF.
Mr Hamid said with this there is no need to vote for him to become president again.