The Minister of Defence, Mr. Dominic Nitiwul has responded to allegations of the opposition National Democratic Congress (NDC) over accusations of voter suppression, stating that the government will no longer deploy military personnel to the registration centers.
Mr. Nitiwul, arguing out the importance of the military personnel at the registration centers said that the government was not going to stop sending the military personnel round since it is their job to ensure peace in troubled areas.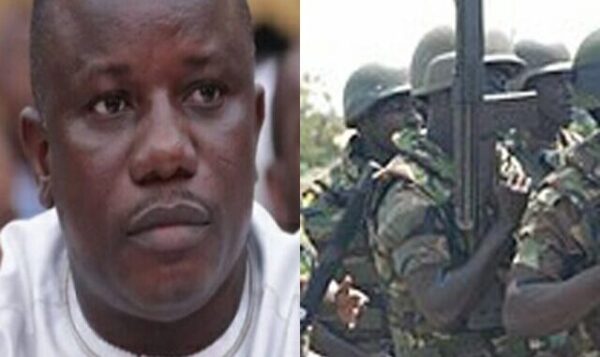 Speaking to media, he said that the government was not in any way suppressing voters and preventing them from registering since the numbers across the country prove that the masses are registering successfully.
His rage was in response to the allegations made by the General Secretary, Mr. Johnson Asiedu Nketiah, that the government deliberately sent military personnel to Banda in the Bono Region to intimidate citizens and prevent them from registering since Banda is predominantly an NDC town.
He also called out the former president for deliberately misleading Ghanaians and asked him to provide evidence of intimidation anywhere in the country if there was one.