Handwork indeed pays as Members of the National Democratic Congress(NDC) at Suma Ahenkro in the Jaman North District of the Bono region have commended Sammy Gyamfi for his good works.
The members of the party showed appreciation by given the National Communications Officer a ram and some tubers of yam.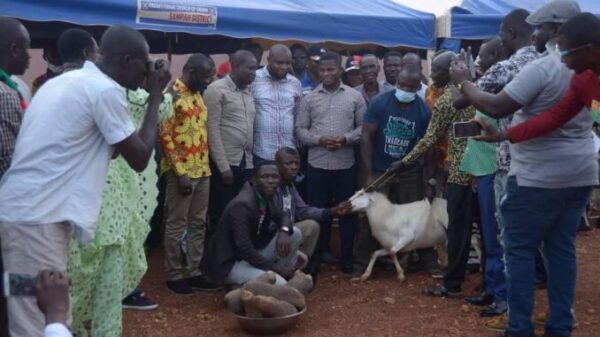 Mr Gyamfi received the commendation after he made a stop-over at Suma during his rescue mission tour of the Bono region.
Read Also: I Married A Virgin – Rev. Charlotte Oduro
The people revealed that the donation is in recognition of his good works for the NDC.
An elated Sammy Gyamfi thanked them for the gesture and urged them to up their game towards a victory in the 2020 polls.