'NDC Apostle' Kwabena Owusu Adjei has tested positive for cannabis, tramadol.
A drug test conducted by the Police Hospital on Kwabena Owusu Adjei who was arrested for allegedly threatening Jean Mensa, the Chairperson of the Electoral Commission has tested positive for tramadol and cannabis.
A medical report from the Police Hospital showed that his urine sample was taken and tested for some banned substances on Tuesday, June 9, 2020.
Tension as Ridge Hospital excludes some nurses from 'front line' package
He tested negative for six of the drugs, except cannabis and Tramadol.
Kwabena Owusu Adjei whose video went viral threatening mayhem and the slaughter of the President and his clan was arrested on Tuesday.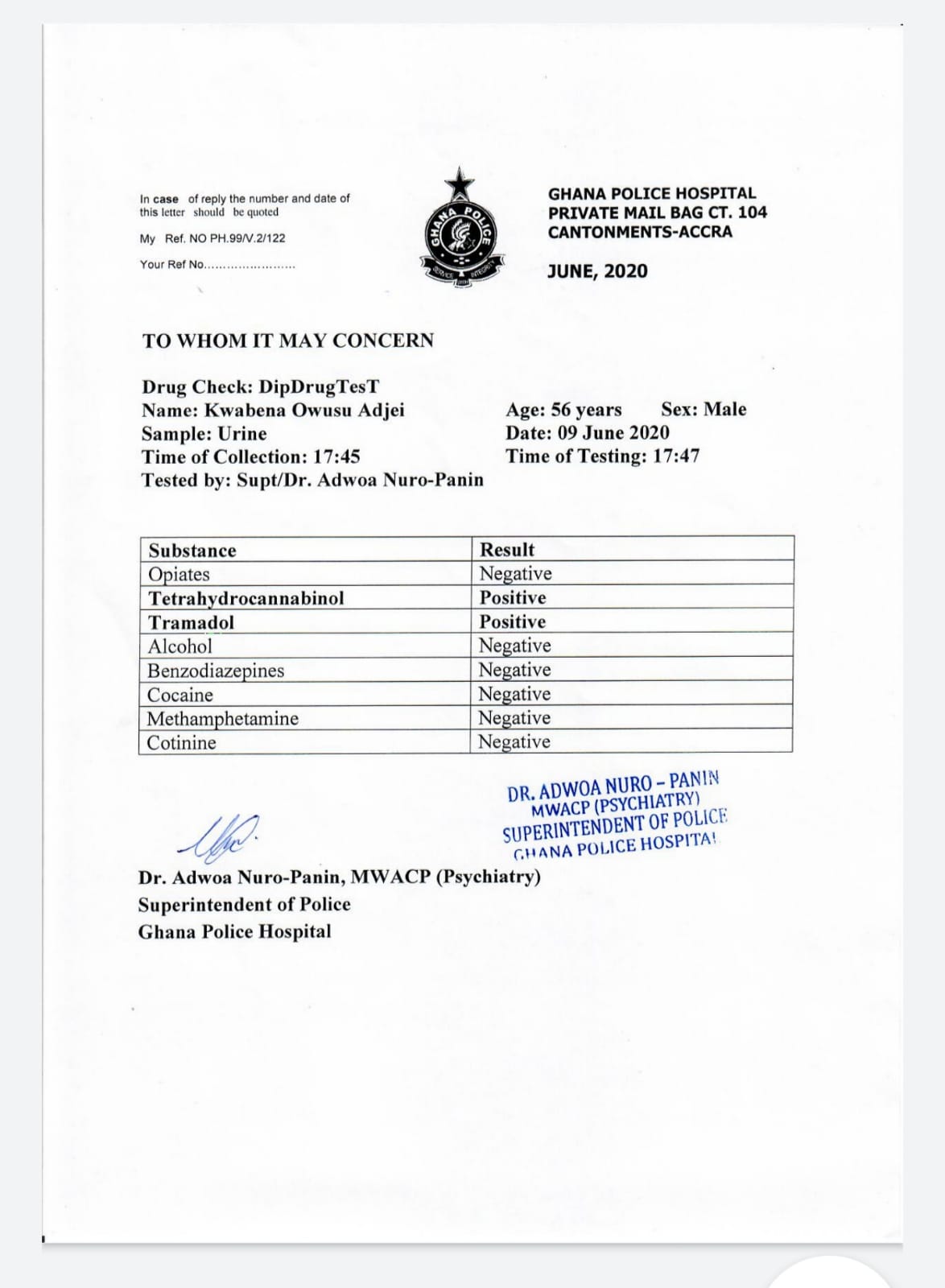 The 56-year-old "man of God" had in his possession, a big quantity of 'Indian Hemp' (weed) when he was arrested by a joint force made up of the CID and National Security at his residence near the Greda Estates on the Spintex Road in Accra Tuesday.
Kwabena Owusu Adjei, in a video, also threatened the EC boss Jean Mensa and heaped invective on the President and the people from Kyebi in an angry tirade.
Speaking to a small group of congregants, Owusu Adjei said "…. today as I hear the word blood flows, it is the blood of the Akyem Mafia that will flow", alluding to the June 4 Revolution and the subsequent killing of high military command in the Region 1979 June 4 Uprising.