Several celebrities graced the traditional marriage of Gospel musician, Joe Mettle and one of such popular celebrities are the celebrated actress and presenter, Nana Ama McBrown.
The A-list actress who danced to the admiration of the people present, before beginning her dance, told a story of how Joe Mettle's popular song 'Bo No Ni' which he featured Luigi Maclean.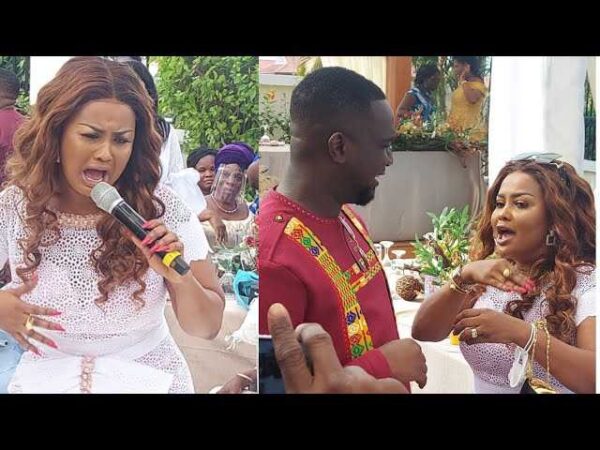 According to Nana Ama Mcbrown, when she gave birth, she used Joe's song to calm her daughter because her doctor had advised her to play music for her daughter to calm her down.
Nana Ama admitted that she has a hot temperament and gets angry easily and didn't want her daughter to pick that from her and Joe's song did the trick for her.
Read Also:  I Married A Virgin – Rev. Charlotte Oduro
She also advised that, anyone who's looking to have their own child not to give up, but to trust in God for a miracle because He's done it for her and so will do for anyone that is patient and looks unto Him.
Watch her dance moves and listen to her talk below: