Watch Video: NADMO Regional Coordinator Beats Policeman And A Taxi Driver Mercilessly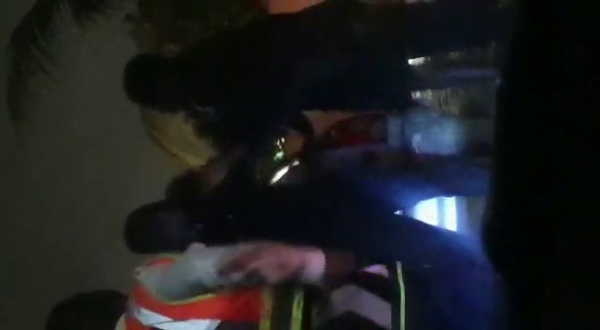 The Regional Coordinator for NADMO, Yaw Osiahene popularly known as "Ab3" has
beaten policeman and a taxi driver hands down at Madina, yesterday.
The policeman was directing traffic at Madina when he saw Yaw Osiahene disobeying the traffic regulations. The policeman confronted him to go back in order to pave way for incoming vehicles but "Ab3" refused.
Read also: New Voter Registration Exercise, Shameful – Bagbin
The confusion escalated into a fight between "Ab3" and the policeman. Meanwhile, a taxi driver tried to separate the 2 angry men but Ab3 pummeled the driver in public with his walkie talkie, creating a nasty scene. 
The driver sustained an injury on his mouth.
The case has been reported to Madina Police Station for further investigation
Watch Video: