It will shock you to that Ghanaian slay queen, Moesha Buduong seems to be sending a very strong message, which looks scary.
According to Ghcelebinfo, the actress dropped a video where she is seen chanting for her unnamed sugar daddies to momo her or credit her accounts.
In the video, Moesha has covered her face with a white potion as she chanted and commended her sugar daddies to send her money.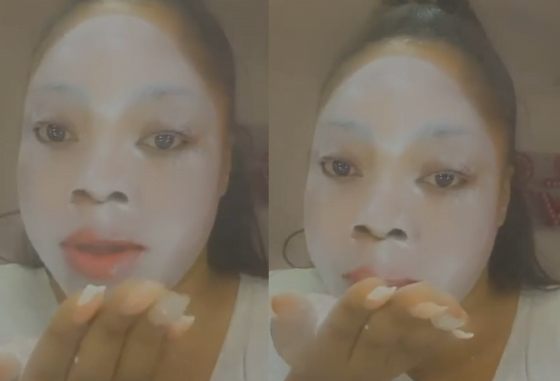 We are not sure whether Moesha has joined the Benin diaries or she's indeed broke and sending signals.
Read Also: (Watch Video): Sammy Gyamfi Mocks Akufo-Addo; Says 'No One Watches Fellow Ghanaians' Anymore Because Of Lies
Watch the video below;