When newlywed and reigning Miss Maine USA Juliana Morehouse competes Friday in this year's Miss USA pageant, she will be doing what no other contestant has done before.
It's all thanks to a change in the rules made last year that allows married women to be part of the competition.
"I was relieved and I was excited, because it was like finally these two things that I really want aren't competing with each other anymore. I could have both," Morehouse tells Yahoo Entertainment. "And that was a really gratifying feeling for me."
Morehouse was engaged but, as as she says contestants regularly do, she was putting the wedding off until after the Miss Maine pageant.
Because if she won eligibility for Miss USA, she wanted to continue on. So she was planning for the nuptials, but with the understanding that everything would be postponed if she won.
When she heard that her pageant dreams could come true even after she walked down the aisle, she and fiancé Taylor Reed Locklear, whom she'd dated since she was 17, became husband and wife.
She wore a light-up tiara and her sash at the April reception.
Another major change for the pageant world is on the way. Officials behind Miss Universe, which has the same owner as Miss USA, announced this month that it would abolish age limits there, beginning in 2024.
All of this is a big deal because pageants have, traditionally, not been very inclusive.
Miss USA, which was first held in 1952 and has produced celebrities such as Halle Berry, Olivia Culpo, and Ali Landry, also is overcoming a year of scandal, after multiple contestants alleged that the 2022 contest was rigged. An investigation found the allegations to be false, per WWD.
The Washington Post reports that the pageant had been under the leadership of the company Miss Brands from 2020 to 2022, but it has now been returned to Miss Universe.
Laylah Rose, the fashion designer, and member of the U.S. National Committee for United Nations Women, took over as president of Miss USA in August.
She tells Yahoo Entertainment that she's in favor of the changes the Miss Universe Organization is making under Anne Jakkaphong Jakrajutatip, who purchased it last October.
The CEO of a media company and the host of Project Runway, Jakrajutatip, in her native Thailand, is also a transgender activist who's transgender herself.
Rose tells Yahoo: "I think today that we have just pushed so far to be where we are and we worked so hard to be where we are, that it just boils down to not limiting females on any level."
She says that she doesn't know why the decision was ever made to limit who could compete, but she wholeheartedly supports the change.
"Women have evolved," Rose continues. "We fight to break glass ceilings and we fight to remove all of these barriers for people to tell us what we can and cannot do and what is limiting us. And so, you know, women are married with children in the military.
"We are doctors, we are surgeons, we are lawyers. We travel the world doing philanthropy work with or without our families. … We cannot be limited anymore if we want to stay relevant and current to today."
Morehouse is deep into her preparations for her big night. It's intense.
"I'm practicing my walk, my stage presence," she says. "Practicing putting myself together — my hair and makeup, styling all my outfits for while I'm there — practicing interview questions, reading up on what's going on in the world, making sure I can articulate an opinion about different issues, really knowing myself and knowing what I stand for, and, most of all, getting in the right mental head space. Pageants are a lot like sports where you really have to have control of your mind. It's a mind game."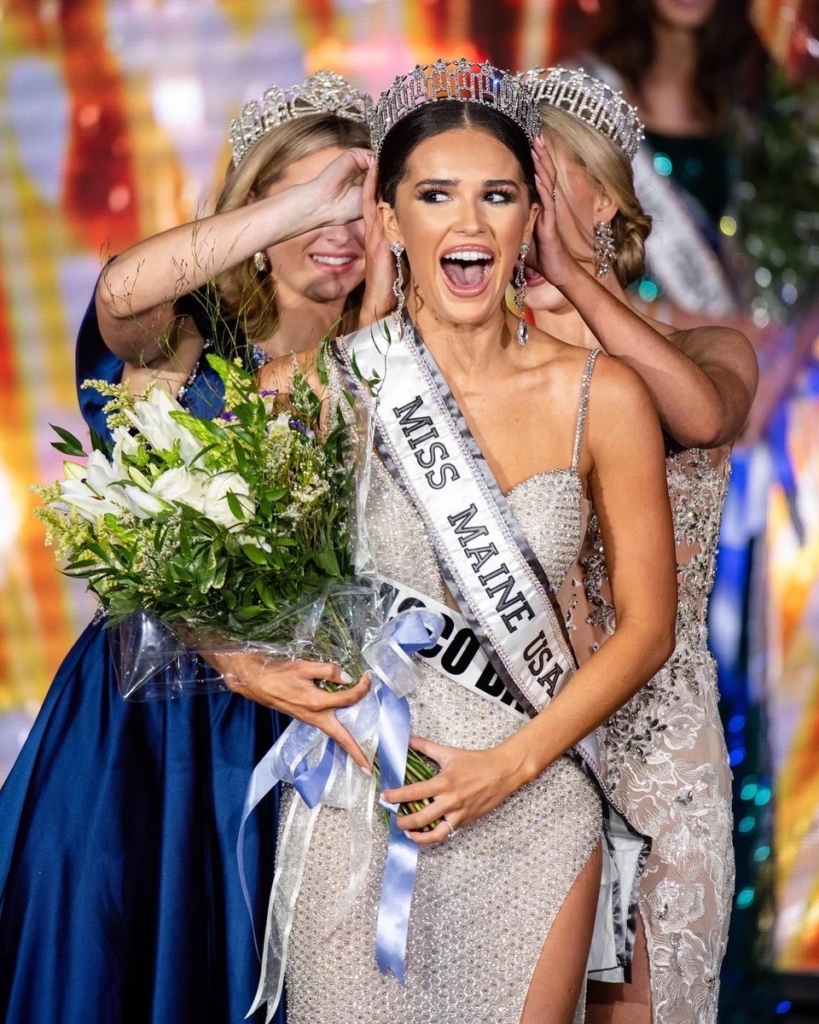 The advocate for the non-profit Alzheimer's Association is aware that, as she competes, little girls will be watching her, looking up to her even.
"I think it's a really positive message that, whatever your path in life, you can continue to pursue your goals, whether that's as single or married," Morehouse says.
"Marriage, for a lot of people, is a really wonderful decision and it can be hard work, but it also really enrich your life. And so I think that it just puts marriage in a positive light for little girls watching the Miss USA pageant."
Her husband will be cheering her on from the audience.
DISCLAIMER: The Views, Comments, Opinions, Contributions and Statements made by Readers and Contributors on this platform do not necessarily represent the views or policy of Multimedia Group Limited.
Visit Our Social Media for More
About Author