Microsoft's $68.7bn (£55bn) deal to buy US video game company Activision Blizzard has been blocked in the UK by the Competition and Markets Authority.
The proposed takeover would see Microsoft acquire such hit titles as Call of Duty and Candy Crush.
But the regulator said it was concerned the deal would offer reduced innovation and less choice for gamers in the fast-growing cloud gaming business.
Microsoft and Activision hit out at the decision and said they would appeal.
"The CMA's report contradicts the ambitions of the UK to become an attractive country to build technology businesses," a spokesperson for Activision said.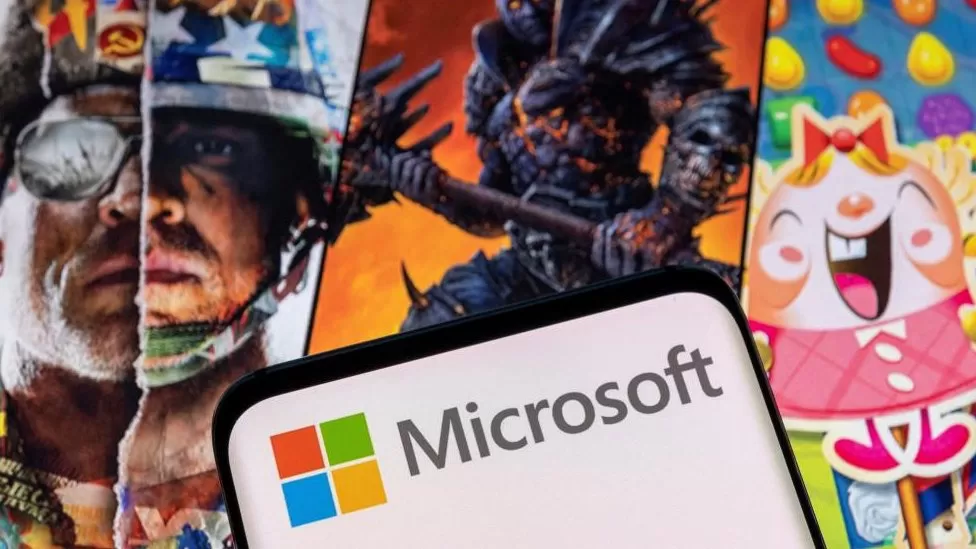 'UK is clearly closed for business'
"We will work aggressively with Microsoft to reverse this on appeal," they added.
"The report's conclusions are a disservice to UK citizens, who face increasingly dire economic prospects. We will reassess our growth plans for the UK. Global innovators large and small will take note that – despite all its rhetoric – the UK is clearly closed for business."
Brad Smith, vice chairman and president of Microsoft, said the company was still committed to the acquisition.
"The CMA's decision rejects a pragmatic path to address competition concerns and discourages technology innovation and investment in the United Kingdom," he said.
Microsoft has already signed contracts to make Activision Blizzard's games available on 150 million more devices, he added.
"We're especially disappointed that after lengthy deliberations, this decision appears to reflect a flawed understanding of this market and the way the relevant cloud technology actually works."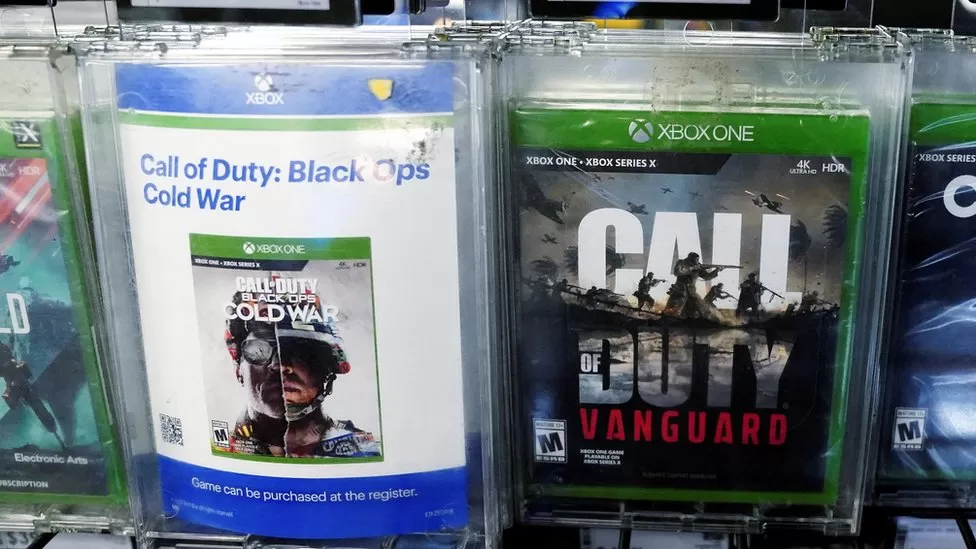 To go through, the deal has to be approved by regulatory bodies in the UK, United States and European Union.
The CMA is the first of the three regulators to rule, meaning its decision could scupper the whole takeover – which is why today's decision is a particularly significant part of the process.
The UK body said it was not concerned that the deal would distort competition in the console gaming market.
But Martin Coleman, who chaired an independent panel that investigated the proposal for the regulator, said it was vital to protect competition in the "emerging and exciting market" of cloud gaming.
"Microsoft already enjoys a powerful position and head start over other competitors in cloud gaming and this deal would strengthen that advantage giving it the ability to undermine new and innovative competitors," he added.
He said Microsoft had submitted plans to address the CMA's concerns, but they were not effective and "would have replaced competition with ineffective regulation".
"Cloud gaming needs a free, competitive market to drive innovation and choice. That is best achieved by allowing the current competitive dynamics in cloud gaming to continue to do their job," he added.
The future of games
As well as a big financial investment, this deal is important for Microsoft because it wants to strengthen its position in the future gaming market.
Speaking before the CMA ruling, Keza MacDonald, games editor for the Guardian, explained: "The established financial model for a games console is that you buy one, then you buy games to play on it.
"But what is happening now is that cloud computing, and other technologies, are creating the opportunity for a kind of Netflix of games – where you stream titles rather than owning them.
"It is something that Microsoft is already heavily invested in. They have their Gamepass service, where you pay a subscription and can access a whole host of titles. Eventually, Microsoft hopes you'll be able to play all those games on your phone, your console or your TV.
"Microsoft is making a play for the future of video games, not just the current console market. That's a really important part of this deal."
But while the technology giant has world-leading hardware, it has struggled to compete with rivals like Sony and Nintendo when it comes to the games themselves, MacDonald said.
"Sony has always been way ahead on quality games and Microsoft has never really had the games to compete on that level," she added.
"This is a way to buy and control the futures of a lot of very popular games."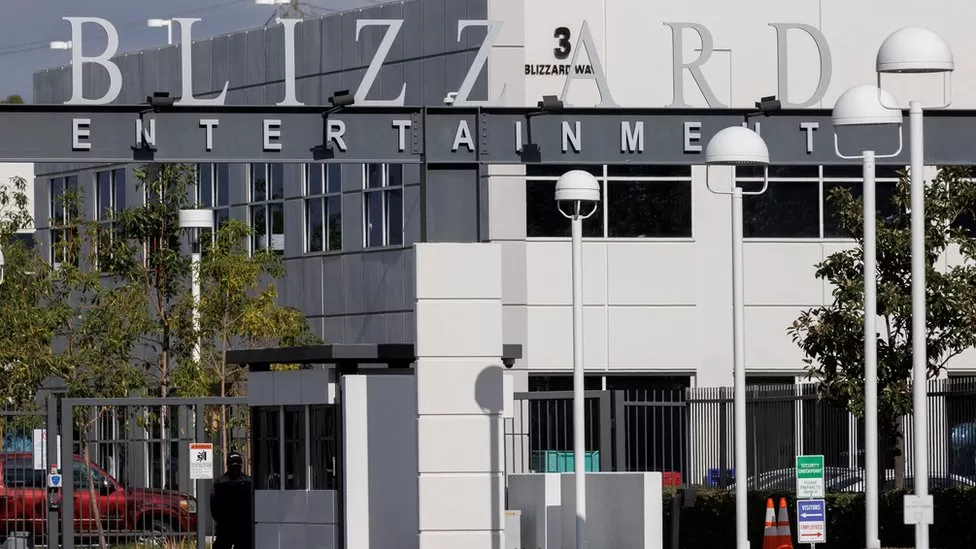 The remedies offered so far by Microsoft to try to persuade the CMA that this deal would not have a negative impact on the future of cloud gaming have clearly not worked – unlike their arguments around console gaming, which were accepted by the CMA.
Microsoft has signed agreements with some of the current key players in cloud gaming, like tech company Nvidia, but further concessions will be needed if they are to have any hope of reversing this decision.
Without agreement here, the whole process grinds to a halt.
There's a sense of shock among the UK games industry at this decision, because the general expectation was that it would be approved.
Sony bosses, however, will be pleased. They have consistently opposed the deal, arguing its Playstation would have restricted access to some of the world's most popular titles, which would be bad for gamers.
DISCLAIMER: The Views, Comments, Opinions, Contributions and Statements made by Readers and Contributors on this platform do not necessarily represent the views or policies of Homebase Television Ltd.
Visit Our Social Media for More
About Author