You will be shocked to see Su 'Moh Moh' Naing, a 23-year-old girl from Myanmar breaks the internet for having an incredibly thin waist.
She shot to online fame after being featured in English Tabloid for the unique stature.
The Burmese student claims to have a waist circumference of only 13.7 inches, which would make it one of the tiniest waists in the world.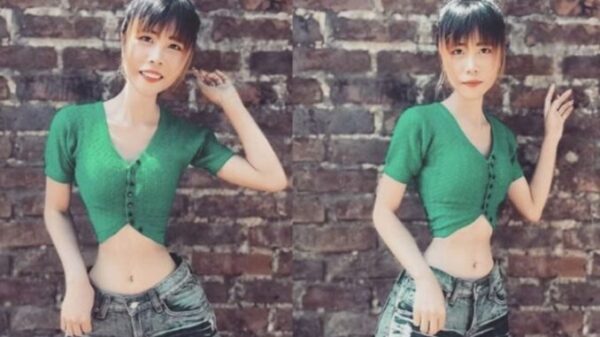 Many are of the view that her photos were edited, but she refuted such claims stating clearly that her waist size is linked to genetics and that she's natural.
She also stated that: "I am in a healthy disposition and keep a healthy diet so there is nothing to worry about. I don't think there is something wrong with how I look," the 23-year-old said. "I enjoy posing for pictures and showing off my looks. The compliments are very flattering. People agree that it is a beautiful look."
Women with unusually small waists, like the current Guinness Record holder Ethel Granger (13-inch waist), spend a lifetime wearing a corset to gradually shrink their waists or undergo extreme surgical procedures to achieve a coveted hourglass figure.
The 23-year-old's Instagram also features a short clip of her showcasing her waist, and while definitely smaller than the average female waist, it doesn't look as tiny as it does in some of her photos.
Venezuelan model Aleira Avendano has been wearing a tight corset 23 hours a day to achieve and maintain her 20-inch waistline, as has German woman Michele Koebke, a big fan of the 19th-century wasp waist fashion silhouette.