LIVESTREAMING: EC addresses nation on planned new voters registration exercise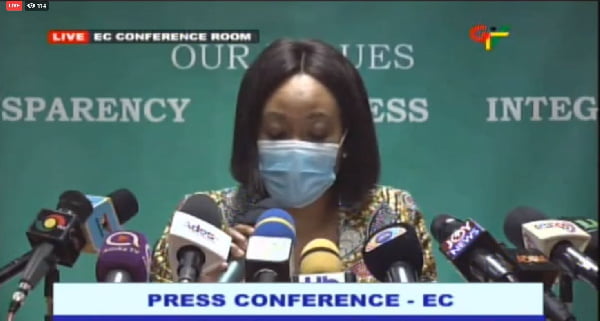 Chairperson of the Electoral Commission of Ghana, Jean Mensa is currently addressing the nation of the new voters registration exercise from the Commission's head office in Accra.
The EC is scheduled to hold the voter registration exercise from Tuesday, June 30 to August 6, nationwide, under a cluster system at 33,367 polling stations.
Also Read: We'll 'physically' stop you from going independent – NPP to defeated candidates
Jean Mensa, among other things, is expected to brief the nation of the measures put in place at registration centres to prevent the spread of Corona virus.
Watch a live stream of the address below: