Let's Protect Our Land With the Peace We Have -House Of Chief To Jane Naana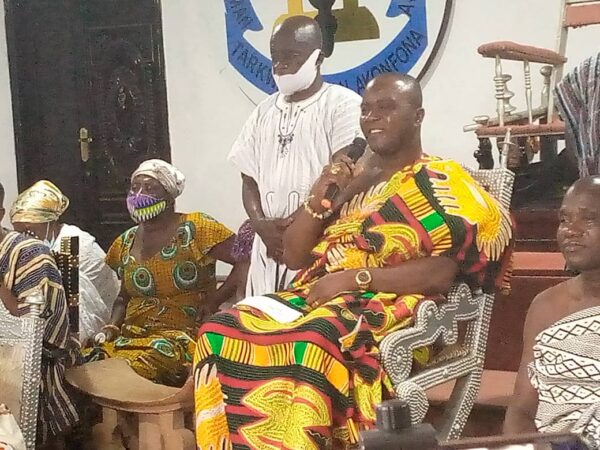 The President of the Central Regional House of Chiefs Odeefo Amoakwa Boadu VIII has advised that politicians should protect the peace Ghana is having as we are heading towards the december elections.
"Let's be vigilant, and go to the poll in peace for the betterment of the country, let's love our country as ourselves and nothing bad will happened"
We should allow Unity, Peace, and Progress to be with us anywhere we go especially as we are heading towards Elections.
Many countries are looking forward to Ghana as we are heading for them to imitate the peace we are having here so I am appealing to all politicians to let the fight for peace and unity as we are heading towards elections.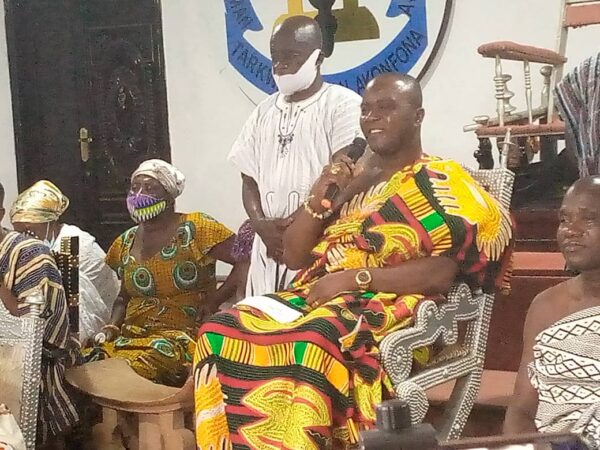 Read also: New Voter Registration Exercise, Shameful – Bagbin
Visiting the Palace of the Central Regional House of Chiefs President, Odeefo Amoakwa Boadu VIII, the NDC running mate Jaane Naana Opoku Agyeman also thanked the President for his words of encouragement.
She also promised the Chief to do a campaign that will not cause any problem to the Citizens of the country.
We will bring development into the life of Ghanaians so we will do our best to develop the country.
"We the NDC will do away with political interference,and any acts that may cause harm to the Citizens of Ghanaian people.
Story by: Henry Donkor – hbtvghana.com / Homebase Tv CR