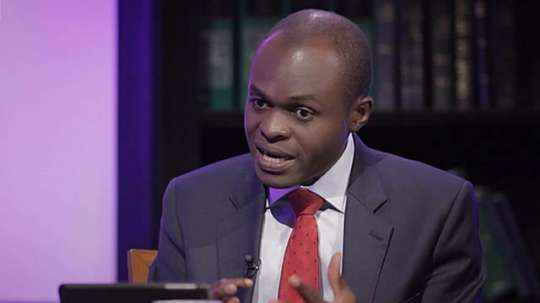 Constitutional Lawyer, Martin Kpebu, has called for reforms in the legal disciplinary system.
According to him, it is unacceptable to have judges sit on disciplinary committees to discipline lawyers.
Speaking on JoyNews' PM Express, he explained that both judges and lawyers have the same formal training, thus, the legal disciplinary system should not create a space for judges to lord themselves over lawyers merely as a result of their career path.
"One very thorny issue that is very dear to our hearts as lawyers is that our disciplinary system is controlled by the judges. That can't continue. The judges sit in discipline over lawyers. No. we all have the same training okay.
"It's the same training, Evans, we go to the same law school, pass the same bar exams, you choose to go to the bench, I choose to be a lawyer, but tomorrow when I have disciplinary issues my mate a judge or somebody a few years ahead of me sits in judgment over me. No. It's also something we need to work on," he said.
He noted that while there have been attempts to reform the system, those attempts have come to naught as most lawyers fear they may be scapegoated for supporting these reforms.
"I know Rockson Dafeamekpor and co tried to do some changes in parliament, the Legal Profession Act. But somehow even lawyers are timid, Evans that's the plain truth, even lawyers are timid. What they were doing, I support it, a few of us support it but we couldn't even organize to go and support Dafeamekpor. But that thing has to change. We can't have the judges sit in judgement over us, no," he said.
Martin Kpebu has suggested that a new disciplinary system be created for lawyers that take away disciplinary authority from judges.
"It's the same thing, a committee by the constitution that's from the high court onwards that deals with their disciplinary issues. So we too, maybe we should have people outside the system dealing with us. But you have a judge dealing with your disciplinary issues and dealing with your cases in court as well, I think it's time for it to also change," he said.
DISCLAIMER: The Views, Comments, Opinions, Contributions and Statements made by Readers and Contributors on this platform do not necessarily represent the views or policies of Homebase Television Ltd.
Visit Our Social Media for More
About Author