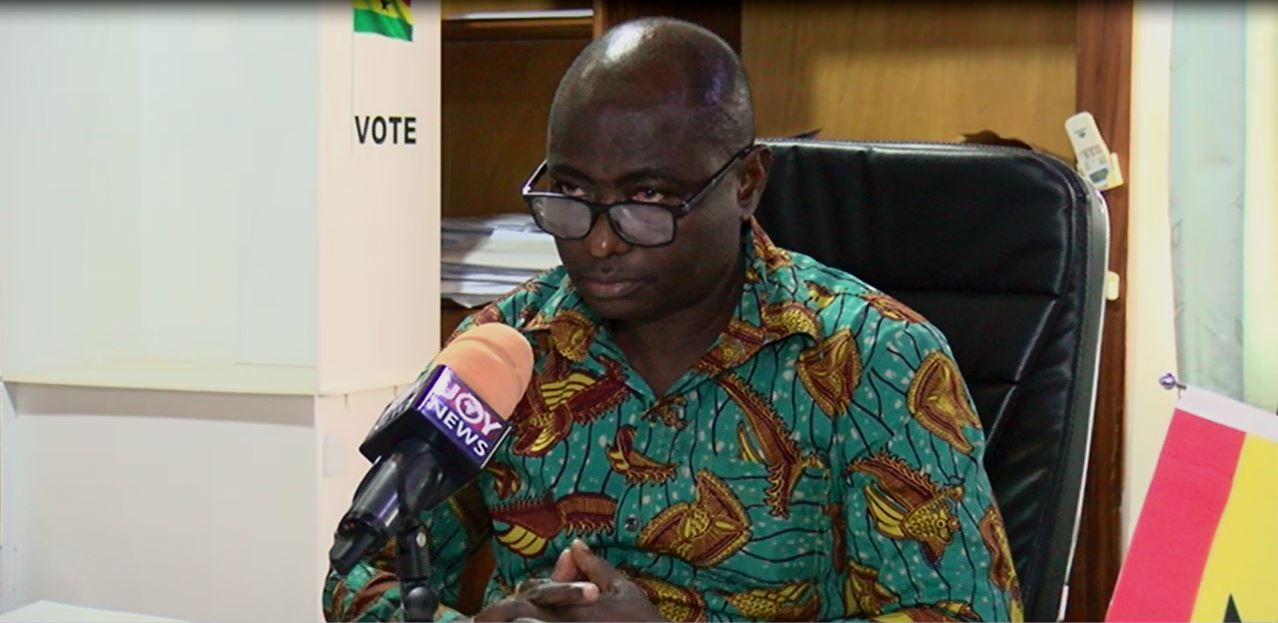 The Ashanti Regional Director of the Electoral Commission (EC), Benjamin Bano-Bio is assuring delegates in Kumawu that, the results from the bye-elections on Tuesday will not be rigged.
According to him, his outfit is prepared and ready to ensure the delegates have a peaceful and fair bye-election.
"Security is effectively being provided by the security agencies and the Electoral Commission as we normally do. All the materials that we need have been brought to Kumawu —the ballot papers— we have done all the packaging.
"We are just looking forward to Tuesday to start with the elections. But I want to assure everyone that the Electoral Commission as we are known for, will ensure that the final result that will be declared will be a true reflection of the desire of the people who voted," he stated on The Probe on Sunday.
He added that he was impressed by the aspirants' conduct during their campaign.
Mr Bano-Bio explained that due to the aforementioned observation, he was confident the bye-election would be peaceful.
He also shared that he expects a high turnout of voters for the election.
The Ashanti Regional Director of EC urged the political parties and their candidates to bring professional and efficient polling agents to the polling centres.
He also advised polling agents to wait and be observant during the election.
"After close of poll, they should observe the counting and then sign the Declaration of Results form and take a copy. That Declaration of Results at a polling station serves as the basic document for declaring results at all levels," Mr Bano-Bio added.
He further advised polling agents to send a copy of the Declaration of Results form to their secretariat.
"If they [polling agents] do a good job, they would just collate them and when they are finished, they would come back to the collation center.
"If they did their collation well, whatever figures the Electoral Commission will arrive should be the same as they have. And so, what they [political parties and candidates] need is effective party or polling agents."
The Kumawu bye-election will take place on Tuesday, May 24, 2023, from 7:00 a.m. to 5:00 p.m.
According to the Regional Director, voting will take place in 75 polling stations, and below 35,000 registered voters are expected to vote.
DISCLAIMER: The Views, Comments, Opinions, Contributions and Statements made by Readers and Contributors on this platform do not necessarily represent the views or policies of Homebase Television Ltd.
Visit Our Social Media for More
About Author