Lack Of Knowledge Among Others Makes NDC Caucus Reject Hawa Koomson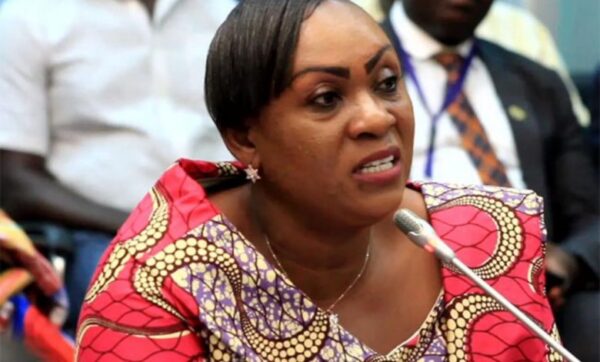 The NDC caucus in parliament states inadequate knowledge as one of the reasons why they deem Hawa Koomson unfit to be the Minister for Fisheries and Aquaculture after the unanimous voting they had yesterday for ministerial nominees vetted so far.
The member of parliament for the Awutu Senya East Constituency who took her turn to be vetted on the position she was nominated for last Thursday has been rejected by the minority in parliament as she was said to display great ignorance for the position she was aspiring for and unconvincing explanation for the shooting incident which took place at the Kasoa polling station last year.
Mrs. Koomson was asked a range of questions which the NDC stated that her answers were not satisfactory to earn her the position. This news seems anticipated by the public since a lot of people voiced their displeasure after her vetting. Social media users had taken to their walls to state how unconvinced and unenthused she was during the entire vetting.
Read Also:
The NDC caucus also stated that she could not provide clear reasons for the shooting incident during the voter registration exercise in Kasoa on 20th July 2020. Furthermore, a failure on the Police's side to do a thorough investigation and provide an update on what actually happened could be due to the fact that she has not provided a police statement yet.
Other nominees rejected are Honorable Kojo Oppong Nkrumah, minister-designate for Information, and Dr. Owusu Afriyie, minister designate for Food Agriculture.
Source: Jean Aryee | Hbtvghana.com