Mzvee has picked Lynx Entertainment signee KiDi over counterpart Kuami Eugene.
According to the 'Come And See My Moda' hitmaker, her choice is based on the rapport and camaraderie that exists between herself and KiDi.
In an interview with Peace FM, she said no sooner had her relationship with Kuami Eugene beginning to take shape than she left Lynx Entertainment.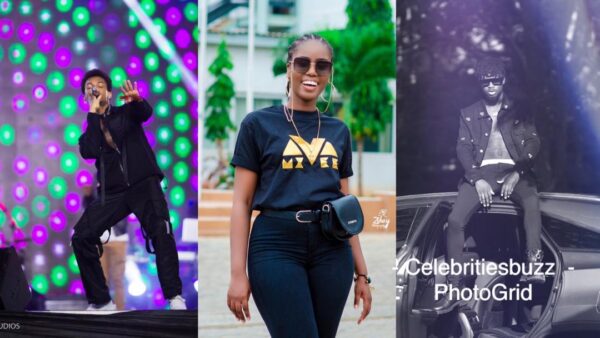 "I will choose KiDi because I have known him longer than Eugene, have a song with him and have a rapport with him.

"For Eugene, we were just beginning to build our relationship when I parted ways with Lynx," she defended her choice.
Read Also: New Voter Registration Exercise, Shameful – Bagbin
Both Kuami Eugene and KiDi are signed onto the same record label and were officially introduced to the limelight through the same reality show MTN Hitmaker which was won by the latter.
Generally, many prefer KiDi to Kuami Eugene but Mzvee said her choice is not meant to say KiDi is better but she just likes him more.