JoyNews has sent a Right To Information (RTI) request to the Attorney-General seeking information on the status of investigations of Emmanuel Essien, a 28-year-old Ghanaian fisheries observer, who went missing.
On June 24, 2019, 28-year-old Ghanaian Emmanuel Essien was on board the Chinese trawler, Jin Hao 608, when he captured video of the crew engaging in Saiko, the illegal transfer of fish from a trawler to a large canoe. Two weeks later, on July 5, 2019, Mr. Essien went missing while working on the Meng Xin 15 vessel. Before getting aboard the Meng Xin 15 vessel, the 28-year-old wrote a statement to the police to investigate the crew on the JinHao 608 vessel for engaging in illegal, unreported and unregulated fishing practices. Essien's family, including a young daughter and son, are struggling to make sense of his disappearance.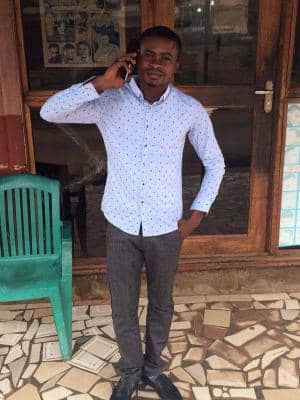 The family has, times without number, been calling on the government to help them find their relative.
After three years, the Marine Police Division of the Ghana Police Service has no information on Essien's whereabouts or what led to his disappearance. Initial police reports said there were no signs of a crime. Essien's evidence could have meant a $1 million fine for the vessel's captain.
In a media encounter on Wednesday, October 27, 2021, Information Minister, Kojo Oppong Nkrumah indicated that the police have finally concluded the probe into the matter and some new suspects have emerged.
"I wrote a letter under my signature to the IGP, and they have responded. The Tema police have completed their investigations, and they have sent a duplicate case docket to the Attorney-General for study and advice. The AG upon study directed that they need to do further interrogation of some three persons, one Isaac Cudjoe, Dziwornu Ahabile and Antony Asiedu. They have done the further interrogation and have submitted this update to the Attorney-General and in about three weeks, the Attorney-General will come out with its final advice on this docket," he said.
Pursuant to the Right to Information Act (2019) Act 989, JoyNews is requesting access to information on the status of the case; on the extent of investigation and the outcome of the investigations.
DISCLAIMER: The Views, Comments, Opinions, Contributions and Statements made by Readers and Contributors on this platform do not necessarily represent the views or policies of Homebase Television Ltd.
Visit Our Social Media for More
About Author