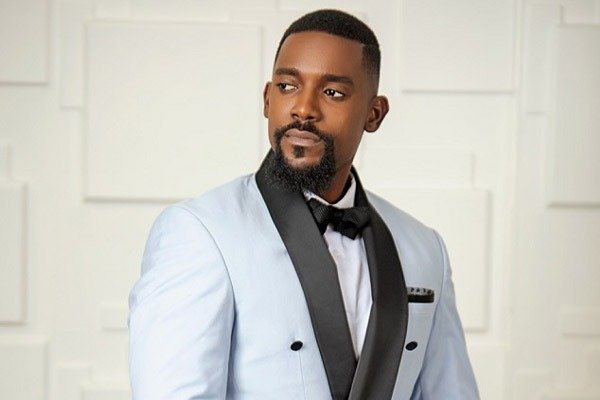 Ghanaian-based Nigerian film producer and actor, Mawuli Gavor has called on Ghanaians not to expect global aid when the citizens are not willing to support one another.
According to him, the country can only get massive support from developed nations when the populace is readily prepared and committed to help themselves.
In an interview on the Celeb Biz show with host, Amelley Djosu, which airs on Joy Prime, the award-winning actor grieved over the fact that Nigerians seize great opportunities ignored by Ghanaians and own them.
In that respect, Mr. Gavor thinks Ghana gets enormous opportunities but is unable to exploit them due to the reluctance to help syndrome of its citizens.
"Ghanaians, when you have an opportunity, I beg you support your own people. I don't know who you're waiting for to come and support you, but if we have an opportunity, let's just support our own people. Whatever comes off it, we'll accept it like that. It's ridiculous that we keep expecting the world to come and support us when we're not supporting ourselves," he said.
He attributed his comments to how Nigerians, including stakeholders and other individuals, rallied their support behind Hilda Baci, the Guiness Book of Records holder, when she began her cooking marathon.
The film maker said it was an opportunity Ghanaians missed, but Nigerians upheld it and made it relevant.
"The reality is that people don't realise that these opportunities have incredible ways to cutter port not just the people but the country in an amazing way. When people were supporting Hilda Baci for cooking, it wasn't because they liked food that much or because they liked Hilda per se, but what she was doing was embodying something that was bigger than just her…There were efforts put into it. We had a golden opportunity to do something like that, but we missed it," he added.
The model further expressed his disappointment at how the majority of Ghanaians sit on the fence and backlash others that are thriving to better the creative industry, although they are not willing to help.
He has cautioned such individuals to stop the criticism if they are not ready to synergise and capitalise on the creative sector.
Nevertheless, the producer assured that he, together with his colleagues in the creative space, will continue the hard work to transform Ghana's industry despite the government and other stakeholders' unwillingness to support them.
DISCLAIMER: The Views, Comments, Opinions, Contributions and Statements made by Readers and Contributors on this platform do not necessarily represent the views or policy of Multimedia Group Limited.
Visit Our Social Media for More
About Author