Former General Secretary of the opposition National Democratic Congress (NDC), Mr. Samuel Koku Anyodoho has once again dropped some fresh revelations.
Most of his recent attacks have been against the National Democratic Congress(NDC), where he has indicated that some persons in the Party are working against his growth. He declined an attempt to lure him to be part of the John Mahama Campaign team for the December polls.
But it seems Koku Anyidoho is not only angry with the National Democratic Congress (NDC). The former aide to the late President, Professor John Evans Fiifi Atta Mills has this time around, descended on the Managing Editor of the Insight Newspaper, Mr. Kwesi Pratt.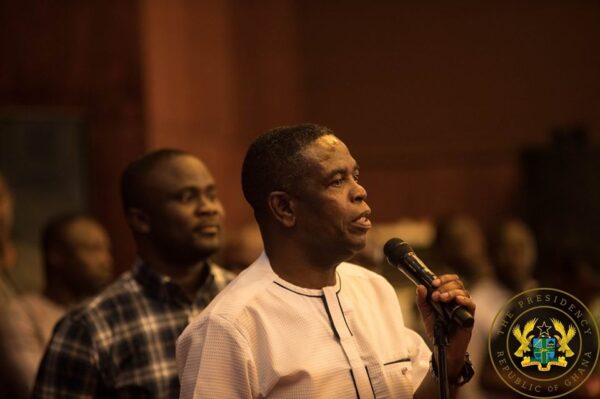 Read also: Ghana's Politics Does Not Always Produce The Best Candidates -Prof Stephen Adei
In a series of posts on social media, Koku Anyido revealed how Mr. Kwesi Pratt was busily working for John Atta Mills to sack him (Koku Anyidoho) as his aide.
He revealed that Kwesi Pratt was working for his paymasters and once visited the late President with the sole aim of manipulating Professor John Evans Atta Mills to get him sacked form the presidency.
According to Koku Anyidoho, he has a dossier of information on Kwesi Pratt, and if he dares attack the founder of the NDC, Jerry John Rawlings as he has been doing, he (Koku Anyidoho) will release the dossier.
Mr. Kwesi Pratt is currently on record to have said, that former President Jerry John Rawlings has no influence on voters in the Volta Region and that, the people of the Volta region have a mind of their own.
He says the people of the Volta Region know their needs and what they want, so the Rawlings factor can never be true. His comment has angered Koku Anyidoho who has sent a series of replies threatening to expose all the secrets of Kwesi Pratt.
According to Koku Anyidho, " Kwesi Pratt has no locus to attack Jerry John Rawlings because he (Kwesi Pratt) is not clean…Kwesi Pratt was working with one of the babies with sharp teeth and wanted him removed by Atta Mills.
Koku Anyidoho further indicated that their attempts failed because the late Professor John Evans Atta Mills had faith in him.
He is warning Kwesi Pratt to take off his mouth from Jerry John Rawlings if he knows what is good for him.
He indicates, Jerry John Rawlings loves the NDC more than him (Kwesi Pratt) and his rants that are being perpetrated by his paymasters will lead nowhere.