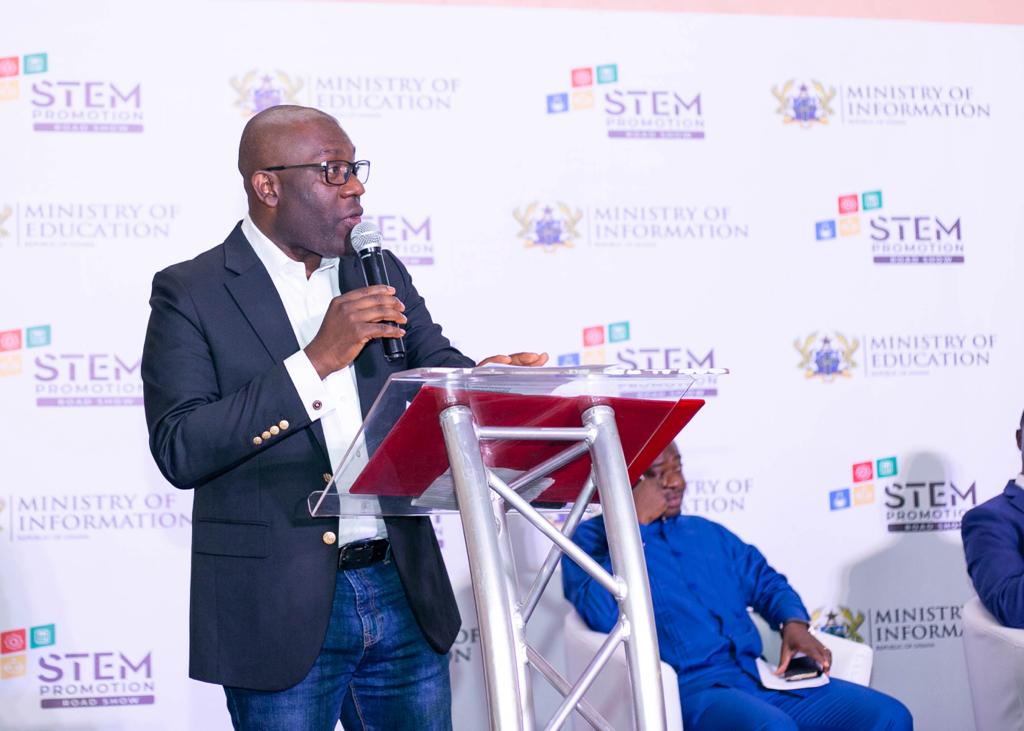 Information Minister Kojo Oppong Nkrumah has underscored the critical importance of investing in Science, Technology, Engineering, and Mathematics (STEM) education for Ghana's future.
He emphasised that STEM knowledge is essential not only for individual career growth but also for the nation's development and competitiveness on the global stage.
Mr Oppong Nkrumah said this while addressing participants at the 2nd STEM Promotion Roadshow at the Abomosu Senior High School in the Eastern Region.
"The people who developed online systems for accessing your SSCE results, the former students who developed digitisation systems for some of the government services, the Ghanaian engineers who built this school in which we sit today.
"It was not just about the investments and the careers. It is more about the value they have created for society," he said
Minister Oppong Nkrumah highlighted the pervasive influence of STEM knowledge in our daily lives, pointing out that virtually every aspect of our environment, from transportation to communication, has been made possible by STEM.
However, he also noted that despite this dependence on STEM, Ghana has often relied on external expertise to meet local market demands.
He stressed the need to change this pattern by investing in STEM education.
The Minister asserted that these investments are not only about careers but also about creating a larger pool of professionals capable of designing, building, and servicing the various elements of our society right here in Ghana.
This practical approach, he believes, is the key to shaping Ghana's future.
Minister Oppong Nkrumah acknowledged that while Ghana faces fiscal constraints, it is commendable that the government has prioritised STEM education.
He emphasised that even in the face of challenges, critical investments in the youth's future should not be sacrificed.
These investments, he noted, are laying the foundation for the next generation of civil engineers, architects, industrial machine developers, aviation experts, and more.
Furthermore, the Minister expressed his enthusiasm for the focus of the STEM Promotion Roadshow, which highlights not only the investments made in STEM education but, more significantly, the diverse careers accessible to STEM-educated individuals.
He highlighted that knowledge and careers in STEM are not ends in themselves; they are means to a greater end – the development of solutions to societal challenges and the creation of value for society.
DISCLAIMER: The Views, Comments, Opinions, Contributions and Statements made by Readers and Contributors on this platform do not necessarily represent the views or policy of Multimedia Group Limited.
Visit Our Social Media for More
About Author