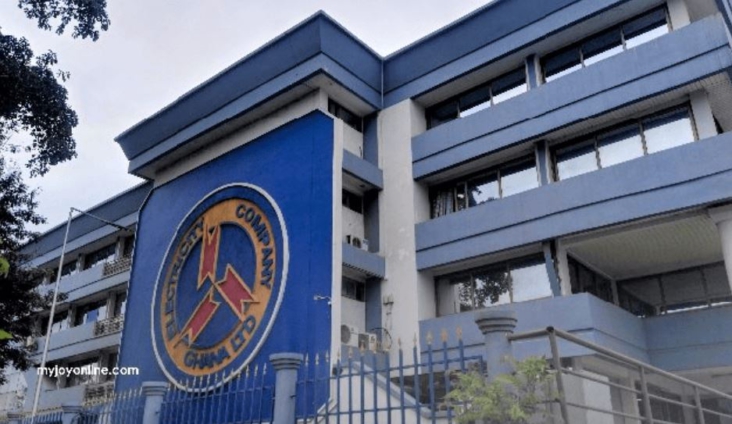 Independent Power Producers (IPPs) are demanding immediate payment of over one billion dollars owed them by the Electricity Company of Ghana (ECG).
According to the IPPs, shutting down plants remains a viable option if debts are not settled.
ECG has in the last few weeks been embarking on an aggressive revenue collection drive geared at enabling it to raise the needed funds to run its operations and to settle its creditors.
ECG warned its customers to pay up or get disconnected.
In the first week of the mobilisation drive, ECG was able to recover an amount of GH¢18.5million out of GH¢46.9million from three state institutions – Parliament House, Ghana Airport Company Limited and Ghana Broadcasting Company.
Chief Executive of the IPPs, Dr. Elikplim Apetorgbor in an interview aired on Joy FM's Midday News on Monday said the power producers have simply been pushed to the wall.
"We have some of our members who have already defaulted on their debt servicing, others are also defaulting by the next month and if care is not taken, we will run into some difficulties," he explained.
According to him, the IPPs sources of funds are from the equity and private markets for which they cannot give an excuse. "Otherwise, we are constrained, we don't have an option other than to pull out the plugs."
Meanwhile, the Volta region branch of the ECG says it will this week disconnect power to key installations as a result of the possible shutdown by the IPPs.
The Volta regional PRO of ECG, Benjamin Obeng Antwi encouraged the Ho Teaching Hospital, Ho Municipal Hospital and Trafalgar to make part payment to avoid being disconnected.
According to him, although they are aware the facilities are essential services, "we shouldn't forget that when ECG fails to collect the revenue to power the whole electricity supply system, the power they need to run, will not even be available."
"At least every month you pay something, that is all we are appealing to them. In fact, at times when our people go to cut power, it is difficult for them because they also empathise with customers. They've also been there before. We know this is hard but all we are appealing is that they should try and pay something small.
DISCLAIMER: The Views, Comments, Opinions, Contributions and Statements made by Readers and Contributors on this platform do not necessarily represent the views or policies of Homebase Television Ltd.
Visit Our Social Media for More
About Author