Canada's population grew by over a million people for the first time ever last year, the government has said.
The country's population increased from 38,516,138 to 39,566,248 people, Statistics Canada said.
It also marked Canada's highest annual population growth rate – 2.7% – since 1957.
The increase was in part fuelled by government efforts to recruit migrants to the country to ease labour shortages, Statistics Canada said.
The country also depends on migration to support an ageing population.
But Statistics Canada said the surge in the number of permanent and temporary immigrants could "also represent additional challenges for some regions of the country related to housing, infrastructure and transportation, and service delivery to the population".
International migration accounted for nearly 96% of the population growth, according to the news release.
Prime Minister Justin Trudeau has made efforts to attract more immigrants to the country since gaining power in 2015.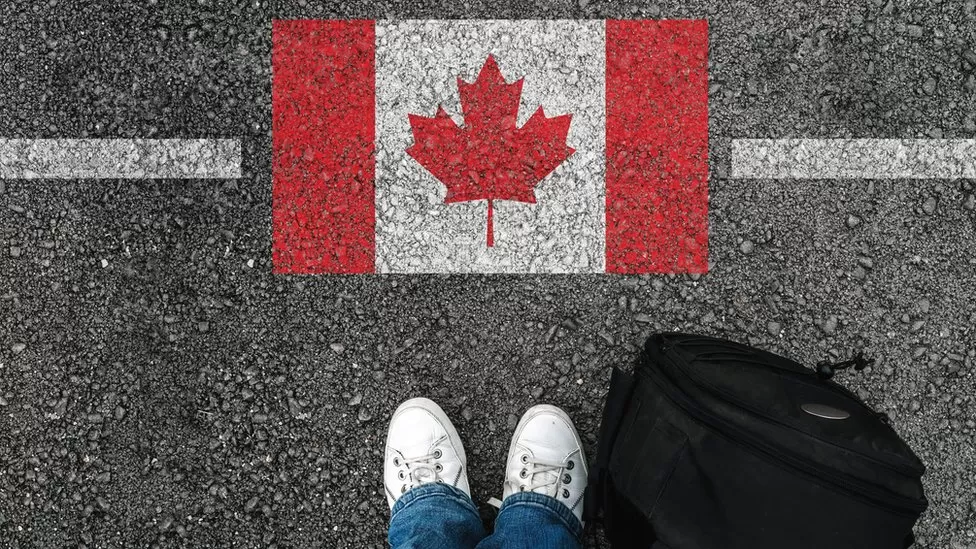 Last year, the government announced a plan to welcome half a million immigrants a year by 2025.
The Canadian government has also been accepting people affected by conflicts like the Ukraine war, the humanitarian crisis in Afghanistan and the 2023 earthquakes in Turkey and Syria.
On Wednesday, it announced an extension – until July – of a programme that offers to temporarily resettle Ukrainians and their family members.
So far, more than 600,000 applications have been approved of the nearly-one-million that have been received – and more than 130,000 people have arrived in Canada under the initiative.
Canada's previous highest population increase, in 1957, came within the context of the post-World War Two baby boom and the movement of refugees following the Hungarian Revolution.
The country welcomed 437,000 immigrants in 2022, while the number of non-permanent residents in the country increased by 607,782, accounting for a "record-breaking year for the processing of immigration applications", according to the government's news release.
The population increase also means Canada would rank first among the 38 member countries of the Organisation for Economic Co-operation and Development for 2022 population growth, while it was also the fastest-growing G7 country, according to Statistics Canada.
If Canada maintained the 2.7% increase each year, its population would double in 26 years, the government added.
DISCLAIMER: The Views, Comments, Opinions, Contributions and Statements made by Readers and Contributors on this platform do not necessarily represent the views or policies of Homebase Television Ltd.
Visit Our Social Media for More
About Author