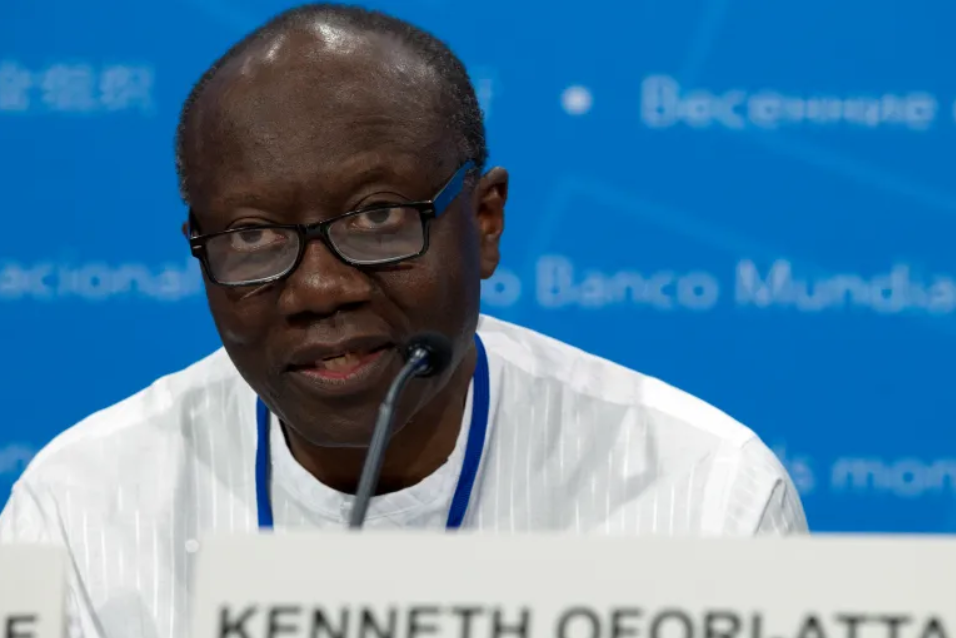 Finance Minister, Ken Ofori-Atta, says the government is committed to ensuring that the country and the investor community will be able to sail through the tough times ahead.
According to him, "we are confident that we are doing the right thing, we're on the right path."
The minister was speaking on the sideline of the IMF spring meeting with JoyBusiness' George Wiafe in Washington, DC.
Ghana has received massive assurances of support from the international community concerning the country's IMF bailout bid.
Speaking on that, the minister noted that he was pleased with the show of support, and added that it was all testament to the hard work the country has put in to ensure that it got the IMF deal as soon as possible.
"We have worked hard as a country to get here and we have stick to it through the difficult times as you know, especially through the debt exchange programme and I think the world recognizes that we are prepared to take responsibility and share in the burden of what we have to do. But still, clearly, I believe God's favour is on the country and it's really up to us to work hard so that we can get through this programme," he said.
Speaking on the pressure the massive show of support may have had on him, he noted that "The pressure is to do your best, understand that there will be bit difficulties but you'll have to take the community across the Jordan and that's what we intend to do irrespective of the difficulties."
He was confident that all the measures taken by government to raise revenue and to manage the country's debt levels were "on the right path."
"And the challenge really is yes, we'll get our board approval hopefully in short order," he added.
"But what do we as a nation learn from that? How do we ensure expenditure controls, commitments to that, raise our revenue and ensure that we spend what we earn? And me I think that will be the issues the country has to contend with. Understanding how to protect the public purse and ensuring we all pay our taxes and we all don't waste government resources," he said.
DISCLAIMER: The Views, Comments, Opinions, Contributions and Statements made by Readers and Contributors on this platform do not necessarily represent the views or policies of Homebase Television Ltd.
Visit Our Social Media for More