The Institute for Democratic Governance (IDEG) will on Thursday. April 22, hold a workshop to discuss the nitty-gritty of the just-ended 2020 general elections.
The event dubbed "Strengthening small parties in multiparty local governance – Which way forward?" will help invited parties evaluate the role of smaller political parties and also identify the factors hindering their performances in successive elections held in Ghana.
It will be held at Mensvic Grand Hotel in East Legon, a suburb of Accra from 10 am to 3 pm.
According to a press statement dated Wednesday by IDEG, "during the last three elections held in the country, small political parties have recorded a significant and continuous decline in votes."
Advertisement. Scroll to continue reading.
The challenge being faced in the country's multiparty democratic governance they say if not addressed, "has the potential to further weaken Ghana's multiparty democracy."
Therefore, the need the to hold a workshop to "evaluate the performance of the small parties, the reasosn for their abysmal performance in the last election and to understand why the smaller parties campaigned against multiparty local governance reform, which was intended to strengthen them and make them more functional in Ghana's multiparty politics."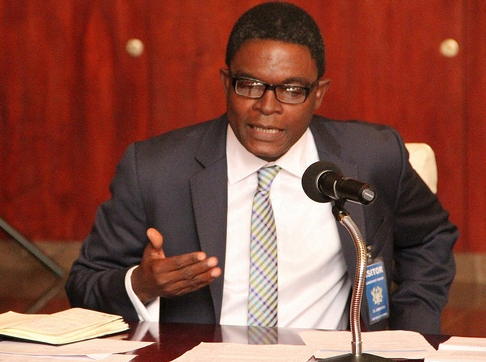 For the Group, having a multiparty local government system strengthens smaller parties as they have a better opportunity to be in government, grow and also represent their constituencies.
Read Also:
The objectives of Thursday's workshop are:
(i) To convene the smaller parties to share their experiences and to discuss their poor performance in the 2020 elections.
Advertisement. Scroll to continue reading.
(ii) To understand the reason why some smaller parties kicked against multiparty local governance which is intended to strengthen their participation in Ghana's democracy and
(iii) To discuss the way forward for strengthening smaller parties in Ghana's multiparty democracy.
In view of measures taken to curtail the spread of the Covid-19 pandemic, attendance at the event is strictly by invitation. However, the outcome will be communicated to the general public.