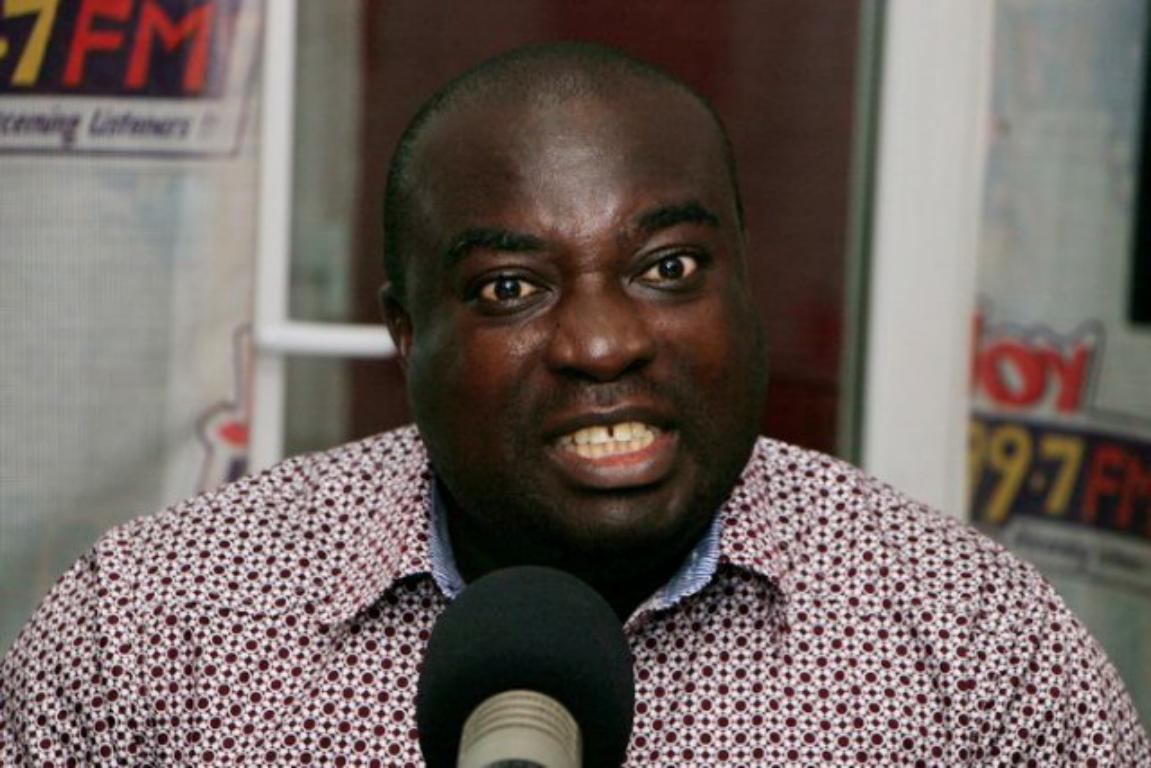 Former Manso Nkwanta MP Prof Albert Joseph Quarm has denied any involvement in illegal mining.
According to him, reports of his involvement in illegal mining in the country are fabricated.
In an interview aired on Joy FM's Midday news on Friday, Prof Quarm said "I do not even have a single concession…I do not even have a concession in my name."
Mr Quarm's comment comes after former Environment Minister, Prof Frimpong Boateng submitted names of people in government who frustrated his effort to fight what is locally called 'galamsey'.
In the 2021 report to the President which has just been leaked, Prof Boateng names senior government officials accused of active involvement in illegal mining locally called 'galamsey'.
Mr Quarm's name was on the list, where he was accused of abusing his role as a member of the Minerals Commission board to acquire concessions and sell them.
According to the report, the former MP sold the concessions to private individuals, including party members for GH¢200,000 per concession.
But the former legislator has refuted such reports and challenged Prof Frimpong Boateng to back his claims with evidence of a concession document bearing his name.
"It is a fabrication. I will let my lawyers write to him to retract and apologise. If he doesn't do it, I will advise myself," he added.
In a related development, the Information Minister says he is "utterly disappointed" in the former Environment Minister for naming him as part of government officials engaged in illegal mining.
Kojo Oppong Nkrumah in a letter responding to a report Prof Frimpong Boateng has submitted to the presidency said the surgeon should "kindly leave me out of his personal fights."
Mr Oppong Nkrumah said Prof Boateng in his document writes about him in three instances.
"(I) Firstly, he claims an un-named person called him to inform him that I Kojo Oppong Nkrumah had held a meeting of NPP and NDC Journalists on February 8th 2020 in Dodowa to discuss a strategy to bring him (Prof Boateng) down. He suggests that this is the cause of subsequent negative media reports about him.
"(II) Secondly, he claims that on the 13th of February, 2020 I started my brief to cabinet with a report on "Frimpong Boateng and Missing Excavators". He creates an impression that this brief to the cabinet was a deliberate and sinister act targeted at him.
"(III) Thirdly, he claims that in media appearances after the 2020 elections, I had mentioned that the effects of the fight against illegal mining contributed to the NPP's performance. Again he creates the impression that this was a sinister attempt to blame him for the fortunes of the NPP in some mining communities.
DISCLAIMER: The Views, Comments, Opinions, Contributions and Statements made by Readers and Contributors on this platform do not necessarily represent the views or policies of Homebase Television Ltd.
Visit Our Social Media for More