It has been a reasonably long musical journey from the childhood days of singing in church at Atiankama Nkwanta in the Eastern Region to mounting stages at major music festivals across Europe but all that Switzerland-based singer, Habyba, can say about the evolution for now is that she is moving forward.
That positive state of mind is what has inspired Yeeko Yenim (We Are Moving Forward), the Ghanaian singer's new collection of songs which was released on March 15. The album of nine songs delivered in Twi, English, Ga and Ewe portrays Habyba as a young woman determined to make a mark for herself in the ever-challenging world of popular music.
Never happy to be boxed under one fixed style, she offers listeners a mix of pleasing approaches which all make one keen to dance and take something away from the carefully-crafted lyrics. Whether dealing with romantic love, peace and unity, fun moments or forms of prejudice, Habyba meshes words with rhythms to good effect.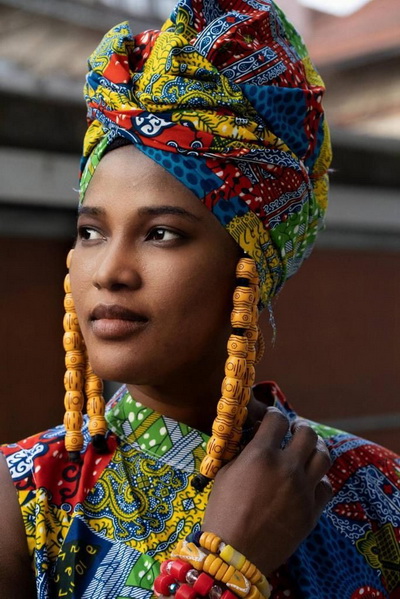 So the good vibes flow through the album which contains the songs: Wotee, Menewo Beye, Yeeko Yenim, Come Together, Habyba, Odo Pa, Niikwei Tse, Eye Odo and Monfasa.
Each listener would definitely settle on which one appeals most to him or her but for those who appreciate Ghanaian foods at all times, Niikwei Tse won't escape their attention.
What Habyba has generally tried to do on this new album is to build on her previous one called Afrika Wontsebo, which came out in May 2022. The horns arrangement here, for instance, appears to be lusher and the occasional rock guitar injections often fall in beautifully with the Yaa Amponsah and Soucous lines.
Instrumentalists who played on the Yeeko Yenim album were Bright Osei (bass), Dominic Quarchie and Paddy Gwada (guitars), Bernard Gyamfi (trombone), Nobert Wonkyi (trumpet), Alvin Kwabena (drums) and Sir Roberto (keyboards).
Sir Roberto is Habyba's manager and they worked closely on the album. He is a vastly experienced musician who played with B'Soyaya in Ghana and also with Cohana and Black Earth in Switzerland. Being in Habyba's corner for the two albums she's done in Switzerland points to a progressive working relationship between the two.
It is every artiste's dream to consistently improve. Habyba is confidently doing her bit and trusts the expected big break will eventually come. The songs on the Yeeko Yenim album are available at all major digital music distribution outlets.
DISCLAIMER: The Views, Comments, Opinions, Contributions and Statements made by Readers and Contributors on this platform do not necessarily represent the views or policies of Homebase Television Ltd.
Visit Our Social Media for More