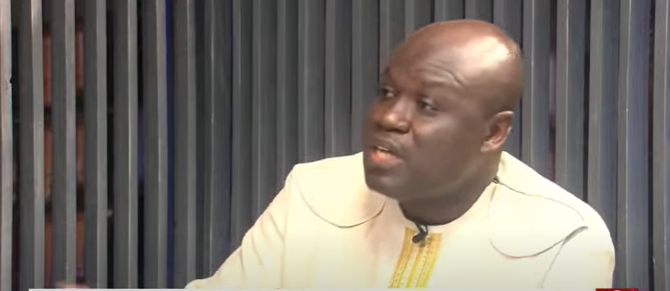 Chief Executive officer of the Ghana National Chamber of Commerce and Industry, Mark Badu-Aboagye, says the government's explanation that the tax bills are needed to help the government, among other things, improve the revenue situation of the country is not sufficient.
On Friday evening, parliament had passed three tax bills namely, the Income Tax Amendment Bill, the Excise Duty Amendment Bill and the Growth and Sustainability Amendment Bill.
According to the government, the passage of these bills was necessary to help the government complete processes for the $3billion IMF bailout as well as prevent further fiscal shocks to the economy.
Speaking on PM Express, Mr. Badu-Aboagye stated that the government's "explanation is not sufficient."
He argues that the only reason the country is at this juncture is due to the government's failure to appropriately control its expenditure and borrowing.
"I think we have talked about government expenditure and the extent of borrowing. And we've made it clear to government that this things this is how it's going to end us. It will get to a point where we cannot sustain our borrowing and our ability to pay these loans will not be there, 'so put a halt to it, also check your expenditure.
"'It's two ways, either your revenue, or expenditure. If you don't have enough revenue to support your expenditure, you cut down your expenditure.' They were spending thinking that they will get the money, where are you going to get the money?" he said.
He noted that the government's recent expenditure cuts including the cancellation of non-essential travel, 30% salary cuts among others, were insignificant towards the reduction of the mountain of debt the country was saddled with.
He called for a drastic reduction of the government's expenditure rather than more tax impositions which he has described as anti-business and inimical to the private sector.
"It's not significant enough. If you look at the expenditure, it's not significant enough to make our economy sustainable when it comes to payment of loans," he said.
DISCLAIMER: The Views, Comments, Opinions, Contributions and Statements made by Readers and Contributors on this platform do not necessarily represent the views or policies of Homebase Television Ltd.
Visit Our Social Media for More
About Author