Former President Rawlings' Mother Celebrates Her 101 Birthday That Got People Talking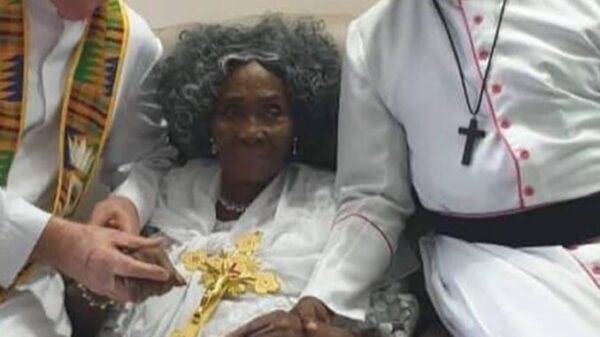 The topical issue on social media now is all about Madam Victoria Agbotui, the mother of former president Jerry John Rawlings who celebrated 101 years on earth yesterday.
Her looks has however, attracted mixed reactions as many are having their tongues waging.
Read also: Killer Landlord Has Not Escaped-Investigator Tells Court
A modest celebration ceremony was held for her to commemorate this milestone.
Madam Nana Konadu Agyemang Rawlings joined her husband together with some catholic bishops to celebrate Madam Victoria Agbotu as she turned 101-year-old yesterday.
See Photos Below: