A final year student of Wisdom Hill International School at Aputuogya, Gloria Asare has been beaten mercilessly by teachers of the school over classwork.
According to the victim, they were given classwork which she couldn't perform well after marking.
Then, the Science and Maths teacher of the school, Abubakar Hackman laid down the girl on a table with Four (4) strong boys in the school and gave the feeble female student Ten (10) heavy lashes at the back and the butt.
Advertisement. Scroll to continue reading.
Not satisfied with the punishment, he called his other colleague who is also the English and French teacher of the school, Emmanuel Boateng and he also lashed out at the girl. Ten (10) at the back and the butt.
The Nineteen-year-old girl fell unconscious and was rushed home by colleagues.
Advertisement. Scroll to continue reading.
When the girl was sent to the hospital for treatment, the health professionals were shocked at the injury and they advised the parents to report the matter to the police.
The case was reported to the Feyiase Police but no development and the poor girl's back and butt have been rot.
The worst part being that, the poor final year JHS student (victim), her Four (4) junior brothers have all been dismissed from the school by the school's proprietor.
The fate of the poor girl now is hanging. She is said not to be able to sit nor sleep via the back.
Below are pictures;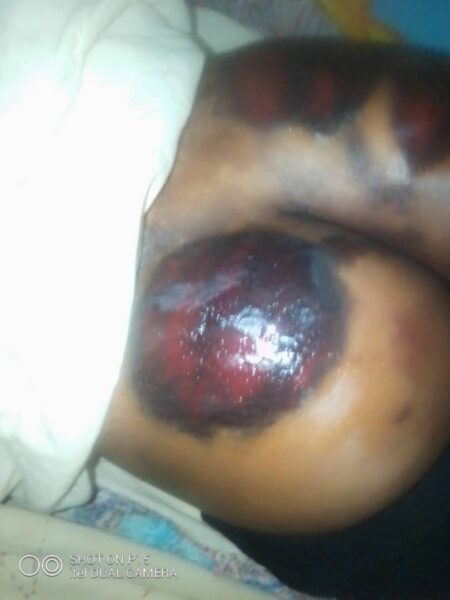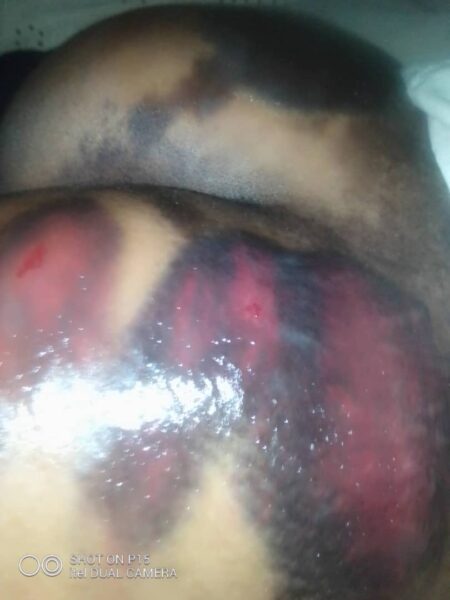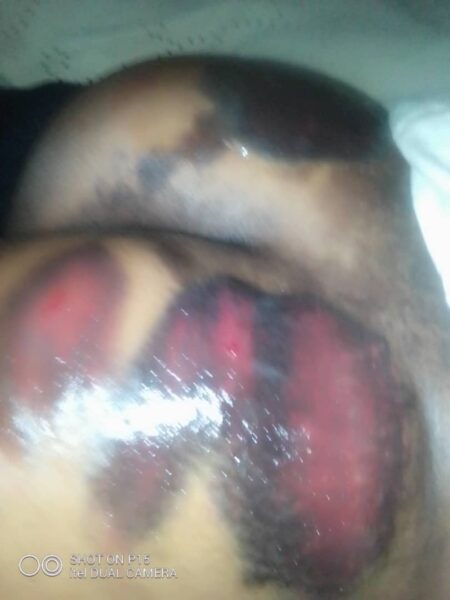 Source: hbtvghana.com