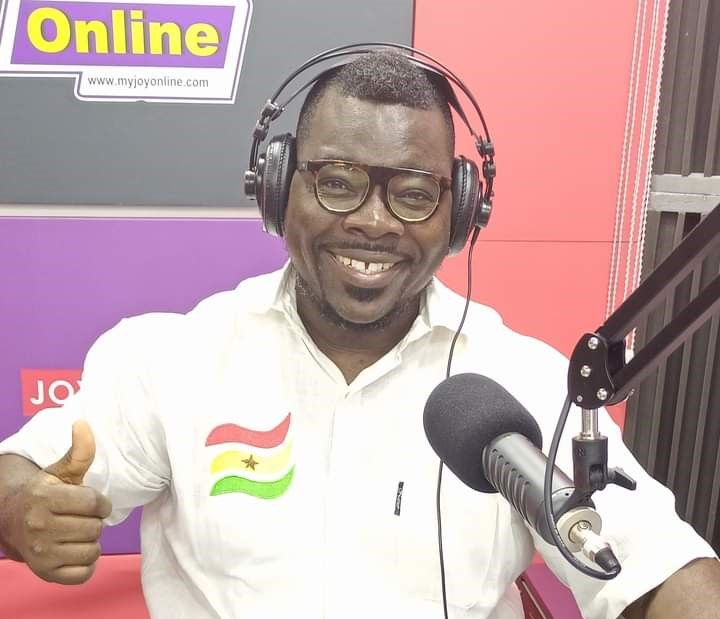 Hey, it's been a while, no? I have not been here in a while and I am not the most favourite person in the books of the Editor of Graphic Showbiz at this material moment.
In fact, if there is any consolation, I am the worst person to her and deservingly so for my recalcitrance and obstinate behavior. But if there is any hope, it is the fact that 2023 is a long year and enough time for reformation for me.
But in my defence and that of others, it's been a very busy January in all aspects of life. In music and showbiz, it has been another storm from artistes' beef between Samini and Sarkodie. The former had accused the latter of ignoring and disrespecting him and the matters arising therefrom have been fodder for respective fans, bloggers, pundits and social commentators.
There is also that beef between YouTuber Kwadwo Sheldon and Shatta Wale. It's been a long one leading to Shatta making a 'diss' song for Sheldon, Sheldon calling him ignorant and the eventual deletion of all reaction videos of Shatta Wale he has made from his YouTube channel.
On the football stage, a lot happened during the January transfer window when Chelsea dominated and bought about eight players with a climax by the signing of Enzo Fernandez on deadline day last Tuesday. Other clubs had landed their target players and others had missed out too, but all in all, a very upbeat January like no other. Must have been caused by the winter World Cup.
Some of these issues would be broken down some more in the coming days. Today, I am here to praise the Kristocentric Guy, Fifi Folson, Joy FM's weekday morning Gospel and Sunday morning presenter.
This gentleman had been a big force on Sunny FM, having risen through shows to occupy the late afternoon show seat on the Asylum Down-based Christian programming radio station and was doing it excellently for a long time.
When he moved to Joy FM a couple of years ago, the question was whether his skillset would be as relevant on a bigger station as it was on the very small and close-knit station that his home for a long time, Sunny FM was.
Where was he going to be placed? How effective would he be? Would his coming to Joy FM improve him or end his career? Could he be as good as the gospel presenter on Joy FM before him? Many questions were asked of how well Forson would fit into the Joy FM setup.
I have followed his progress keenly and I know that he fits perfectly into the new environment like duck to water. I listen to the programmes he hosts and I have noted how his ebullience and vivacious nature bring a lot to what have usually been conservative slots on radio.
Fifi Folson has always been a fun person, a born-again Christian who doesn't think that he needs to walk the earth on eggshells, but to be happy and to affect people with that happiness and genuine joy all the time.
This oozes on radio when he sits in the presenters' chair, whether on weekday mornings when his music selection and prayer topics combined with his conversations with those who call or send messages, or on Sunday morning are classic Fifi Folson.
My favourite is the Sunday morning show Fifi Folson hosts. He takes us on our drive to church and brings us back from church where his music playlist is so good for the drive and his tidbits are appropriate and, on the way, back, his interviews are to look forward to. My son for instance would always ask that we tune the radio to listen to Fifi Forson.
There have been great and a good number of gospel presenters on Joy FM over the years, including the likes of Eddie Fabin, Felix Mpraim, Samuel Attah Mensah, Pastor Ato, Rev. Owusu Ansah, the Abosseys and many others, but Folson comes with his own style and different from what the others gave and or are giving.
He says he is the Kristocentric Guy and he lives that through his on-air personality and those who have followed him whether on Footprint TV or Sunny FM would not be surprised at his style and approach to engaging the audience with what would ordinarily be quaint and boring. His style is modern and relevant and many identify with it.
So here is me eulogizing the Urban Gospel guy, as those of us who serve with him in the VGMA board call him, and saying that he is doing a pretty good job on his radio shows on Joy FM as well as those he does on his personal social media pages. They are typically Folson and he should keep gospel as funky as he does on the radio.
DISCLAIMER: The Views, Comments, Opinions, Contributions and Statements made by Readers and Contributors on this platform do not necessarily represent the views or policies of Homebase Television Ltd.
Visit Our Social Media for More
About Author