In a world where empowerment and education often remain elusive dreams for many young girls, one woman's extraordinary journey is reshaping the narrative. Dorcas Naana Nusi, a former Journalist turned philanthropist, is not only changing lives but inspiring a generation through her nonprofit organization, 'Smile for Child Ghana.'
Inspired by the biblical figure described as "always doing good and helping others" (Acts 9:36), Dorcas founded this organization in 2004 with a profound mission: empowering women across Ghana and providing them with the tools to achieve economic independence and pursue their dreams.
Since its inception, 'Smile for Child Ghana' has embarked on a remarkable journey, undertaking a range of impactful projects, including feeding and sensitisation programs, clothing drives, educational scholarships, and mentoring initiatives.
However, one of the organization's most remarkable endeavours is the 'I MADE IT' program, a transformative initiative that focuses on mentoring and grooming girls from the Senior High School (SHS) level through their tertiary education and early careers.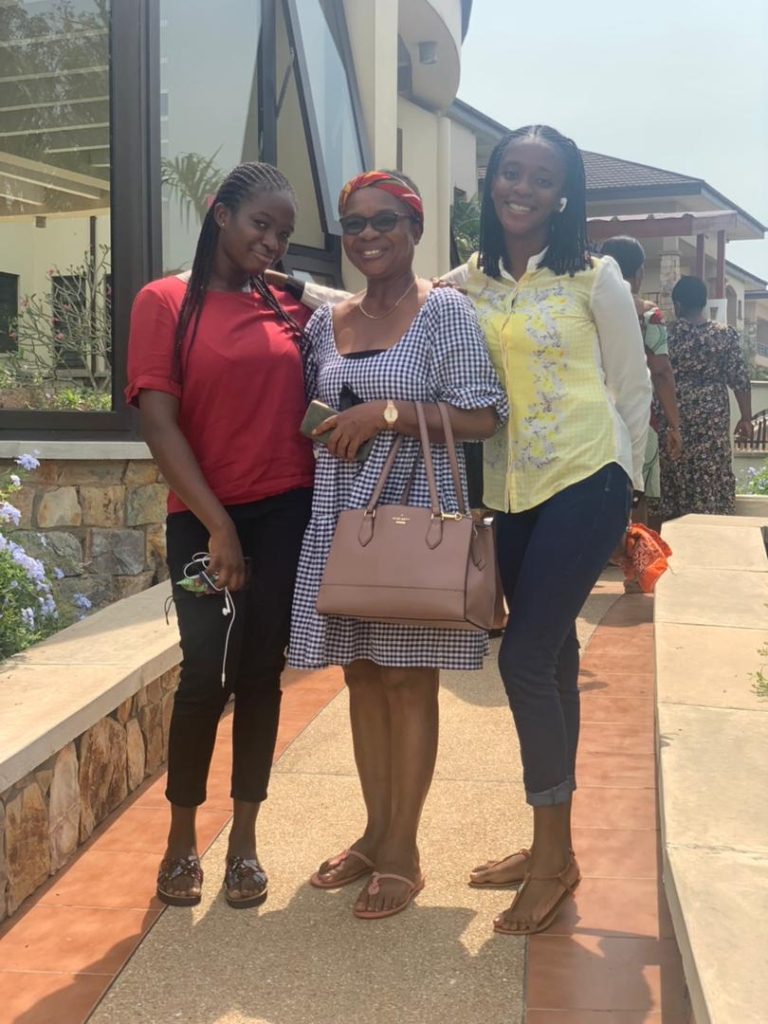 In 2017, 'Smile for Child Ghana' took a pivotal step forward by launching the 'I MADE IT' program at St. Monica Senior High School in Asante-Mampong. Collaborating closely with the school's management, the organization selected nine first-year students, who were not only in need but also displayed remarkable intelligence, for the pilot phase of this life-changing programme.
The 'I MADE IT' program comprises several essential components, each designed to nurture the holistic development of these young girls. Character-building sessions are conducted weekly to instill core values such as reliability, resilience, resourcefulness, and responsibility, fostering a culture of excellence in behaviour.
Another critical component is General Knowledge, which involves reading assignments during vacation periods followed by periodic tests. The girls have had the privilege of exploring literary gems like "Animal Farm" by George Orwell, "The Beautyful Ones Are Not Yet Born" by Ayi Kwei Armah, "The Bride Price" by Buchi Emecheta, and "Entertainment Night" by Lawrence Darmani, broadening their horizons with each page.
Educational trips have been a highlight of the programme, offering the girls the opportunity to explore Accra, Cape Coast, Elmina, and Akosombo in February 2019. These trips expand their knowledge and horizons, providing a real-world perspective to their education.
The 'I MADE IT' program also instills a strong sense of community service. Since November 2019, the girls have been actively involved in a plastic waste recycling project within their school. They collect plastic waste on the school premises and package it weekly for sale to recycling companies. The funds generated are reinvested to manage organic waste within the school, teaching the girls valuable lessons in environmental stewardship.
Dorcas' remarkable journey from a professional journalist in 1981 to the founder of 'Smile for Child Ghana' is a testament to her unwavering commitment to uplifting marginalized communities, particularly women and children in rural areas.
Her dedication has touched lives in communities like Bonawu near Akwatia in the Eastern Region, Obenemase near Konongo in the Ashanti Region, and Okushibiade near Amasaman in the Greater Accra Region.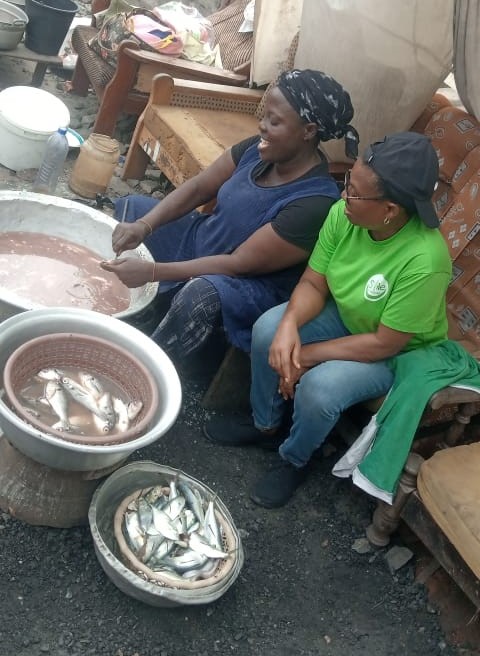 The 'I MADE IT' program is evolving to reach even deeper into the community, with a focus on female pupils in fishing communities across the Greater Accra and Central Regions, where teenage pregnancies are prevalent. The program aims to provide comprehensive education, including sex education, empowering these girls to concentrate on their formal education and break free from the cycle of poverty.
Dorcas 'Smile for Child Ghana' serves as a beacon of hope, illuminating the path to empowerment, education, and a brighter future for girls in Ghana. As her organization continues to break stereotypes and inspire change, it reaffirms the profound impact that one individual's vision and determination can have on the lives of many, ultimately shaping a better future for the nation.
Dorcas' journey reminds us that transformational change is possible, one smile and one child at a time.
The transformational journey of Smile for Child Ghana is not just a testament to the unsung heroes standing firmly behind the organization —family and friends who have chosen to remain anonymous.
These remarkable individuals have played an instrumental role in the growth and development of the organization. Dorcas said they go beyond merely paying the school fees of the girls; they are committed to ensuring that the girls under their care are physically, mentally, financially, and socially equipped to pursue their dreams.
Dorcas acknowledges the invaluable contribution of these individuals, emphasizing that some of them reside outside the country and have united to form a group known as the "Black Star Excellence."
The dedication of these anonymous supporters underscores the essence of philanthropy and community upliftment. Dorcas states that their silent contributions are a powerful reminder that true change-makers are driven by a profound desire to make a positive impact on the lives of others.
DISCLAIMER: The Views, Comments, Opinions, Contributions and Statements made by Readers and Contributors on this platform do not necessarily represent the views or policy of Multimedia Group Limited.
Visit Our Social Media for More
About Author