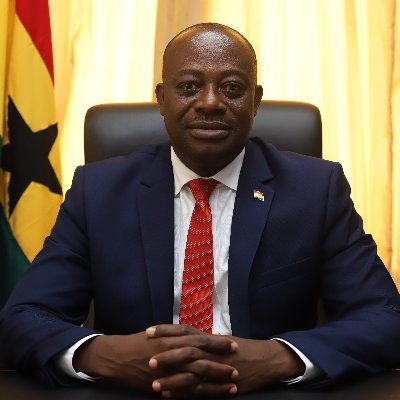 Deputy Minister of Foreign Affairs and Regional Integration, Mr Thomas Mbomba has paid tribute to United Nations (UN) Peacekeepers on their day of recognition and commended them for the contributions towards the maintenance of global peace.
Mr Mbomba gave the commendation during a flag-raising and wreath-laying ceremony in Accra in commemoration of the 75th Anniversary of the International Day of UN Peacekeepers on the theme: 'Peace Begins With Me: 75 Years of UN Peacekeeping.'
This year's theme recognises the service and sacrifice of peacekeepers, past and present, including more than 4,200 who have given their lives under the UN flag.
The Deputy Minister said it was a great pride and honour to pay tribute to the remarkable achievements of the UN Peacekeepers who had selflessly dedicated themselves to the cause of peace, security, and stability across the globe.
As one of the pioneering Troop Contributing Countries of the UN peacekeeping efforts, Ghana recognises the key role that the UN plays in the maintenance of international peace and security.
"We have volunteered approximately 100,000 uniformed personnel as well as civilians in various capacities in more than 35 UN Missions around the world," Mr Mbomba said.
"Our uniformed personnel have served with pride and distinction since the 1960s, working in diverse and challenging conflict and post-conflict situations."
Their contributions had not only brought hope to conflict-affected regions but had also brought honour and pride to the nation.
He said for 75 years, UN peacekeepers had played a vital role in saving lives, protecting civilians, and rebuilding communities torn apart by conflict.
The Deputy Minister said those brave men and women had faced immense challenges and danger while striving to achieve extraordinary outcomes.
He said their unwavering commitment, sacrifice, and dedication deserve their utmost admiration and gratitude.
Ghana had witnessed first-hand the impact of its peacekeepers in restoring stability, promoting dialogue, and facilitating the delivery of humanitarian assistance.
Mr Charles Abani, the UN Resident Coordinator in Ghana, reaffirmed that the UN would continue to be a reliable partner in the agenda for peacekeeping adding: "I call on everyone; man, woman, young and old, to join the global movement for peace."
"Let us become the catalyst for peace and change makers. Achieving peace is a goal for all."
Mr Dominic Nitiwul, the Defence Minister, in a speech read on his behalf, urged member nations to recommit themselves to the noble ideals of the UN and forge a future where generations could live in a world of lasting peace.
DISCLAIMER: The Views, Comments, Opinions, Contributions and Statements made by Readers and Contributors on this platform do not necessarily represent the views or policies of Homebase Television Ltd.
Visit Our Social Media for More
About Author