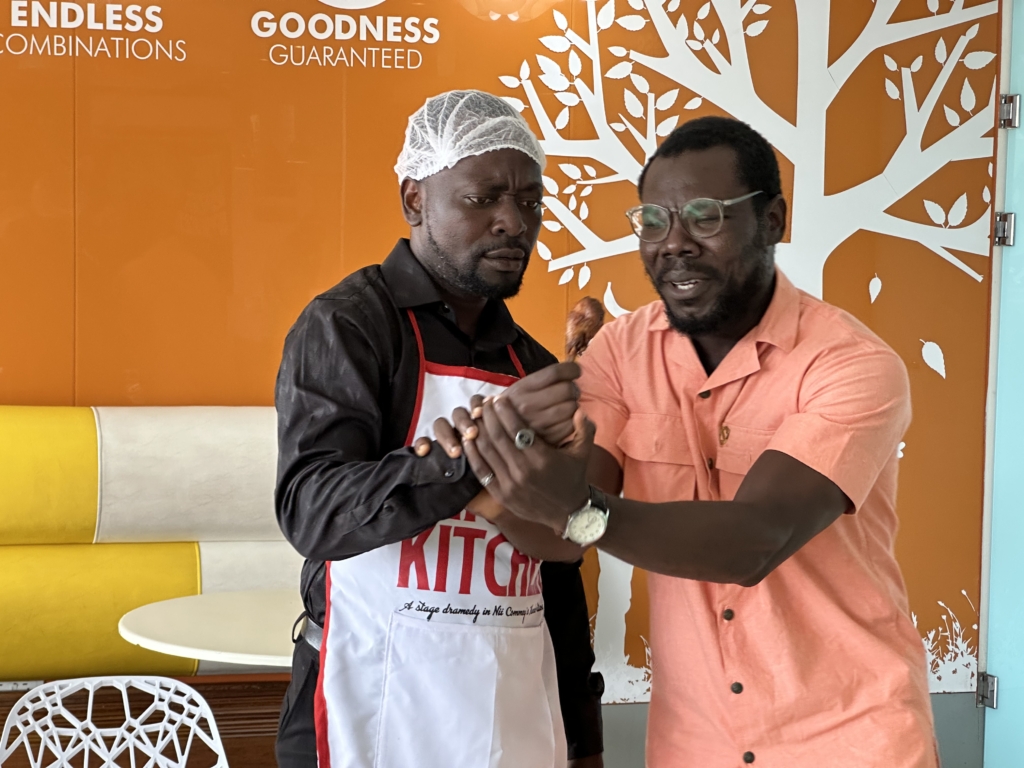 Award-winning storyteller Nii Commey is set to delight theatre lovers with what he calls "a night of finger-licking stage dramedy when he stages his latest stage play, The Last Chicken in the Kitchen.
The play will come off on Friday, October 6, in honour of International Customer Service Week.
'The Last Chicken in the Kitchen' is a depiction of societal realities and mirages about family, customer service, romance, friendship, interpersonal communication and norms, and values, strictly under intense wits, humour, and drama.
The play is set in a cosmopolitan location somewhere in the nation's capital with a display of profound characters in our society who become real on the stage of dramatic repute.
Noted for all the excitement and thrills that the employees, employer, and customers pose, the nation's kitchen is the one-stop shop for a night of rambling drama and rousing theatre experience, as Nii Commey stirs the heart of patrons to his latest stage masterpiece.
"We have been preparing for this unforgettable night with families, businesses, and their friends, customers, and loved ones. Those who know about Nii Commey's works will testify that he is one of the very few outstanding storytellers in West Africa."
Beyond this, our cast and crew have worked so hard over the past 3 months to bring to theatre lovers a night of pure theatre experience," Robert Annan, Operations Manager for the production noted in a statement.
Employers and entrepreneurs are entreated to show their loyal customers and employees some love by tapping into the spirit of the world of Customer Service Week and purchasing tickets for them to hang out and celebrate the moment together.
"We believe that the customer is the spine of every business. How they are treated is, therefore very crucial to the success of a business. In this play, we explore the dynamics of customer experience, and how family life, love life, and personal life all come to play in ensuring customer satisfaction."
When the curtains are raised on October 6, and the audience is seated, nothing short of incessant drama should be expected. So much to learn, so much shock, so much conversation, and so much metaphorical chicken to consume on the night.
Last Chicken in the Kitchen is a Handwriting Communications production, in partnership with Stories for Change Foundation.
DISCLAIMER: The Views, Comments, Opinions, Contributions and Statements made by Readers and Contributors on this platform do not necessarily represent the views or policy of Multimedia Group Limited.
Visit Our Social Media for More
About Author