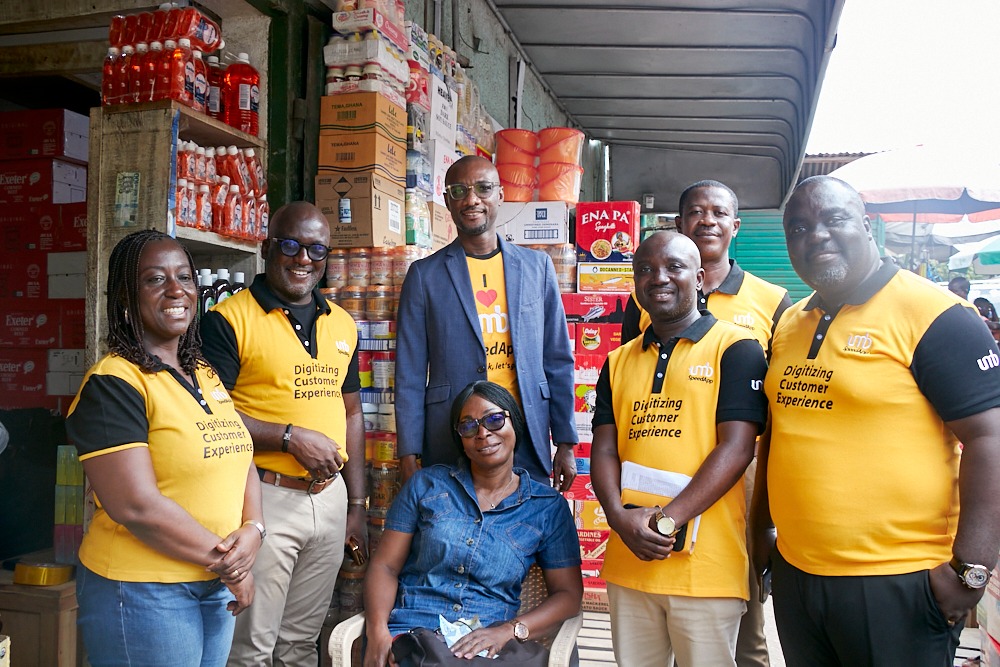 Only five banks scored above the threshold of 98% in the 2022 Chartered Institute of Marketing Ghana Customer Satisfaction Index.
This marks a significant improvement over the 2021 edition where only two banks met the threshold.
The survey, organised by the Chartered Institute of Marketing, Ghana indicated that Universal Merchant Bank (UMB) topped the list followed by Stanbic Bank and Republic Bank, scoring 99.7% and 99.5% respectively.
ABSA Bank and First Atlantic Bank followed with 97.5% and 96.2% respectively.
CBG Bank, Zenith Bank, GCB Bank Plc, Bank of Africa and SG Bank recorded the lowest score.
Lead Researcher and Chief Executive of the Consumer Insights Consults Limited, Dr. Ireneus Gundona, said banks should improve customer service to enhance the financial sector.
"Banks have been doing well and it shows in this report, but we need to work more looking at the current problems the sector is facing," he said.
President of CIMG, Dr. Daniel Kasser-Tee, urged the 23 universal banks to subscribe to this report as the findings will be very useful in shaping their decisions and actions on the three important study variables of Service Quality, Customer Satisfaction and Customer Loyalty, and their individual and combined effects on bank performance.
He again advised consumers of the report, particularly the banks, to learn how to put the results to be announced tonight to good and prudent use.
He added, "They should first look beyond their positions on the various tables to identify how they fared, for each of the 5 dimensions of service quality, overall customer satisfaction and either dimension of customer loyalty".
Chief Executive Officer of the Ghana Association of Banks, John Awuah, urged its members to be heavy on improving customer service.
"We have seen the report and this will help us in shaping customer service going forward. We will look at the good and improve on it as well as correct the bad, he opined.
A statement from UMB on the achievement noted, "UMB is very proud about this achievement which underscores our 50-year heritage and pedigree in this market. We have prioritized Customer Service and this objective feedback from our customers is gratifying.
"This validates our strategy of "Knowing2Serve", Digital 1st and Transparency as our pillars to drive customer centricity. We dedicate our leadership in service to our customers.
"They are the reason we are, and we commit to continue to serve Mother Ghana with S.P.E.E.D., as we have done since 1972.
"We must also commend the CIMG and GAB for the world-class effort they have put into providing an empirical basis for measuring service in the industry."
Ghana is considered to have one of the most advanced financial services and banking sectors in Africa, regulated by the Bank of Ghana.
The overall customer satisfaction for remote banking was 88%, while that of total customer loyalty was 81%.
Customer service is defined by saleforce.com as the support a company offers its customers — both before and after they buy and use their products or services — that helps them have an easy, enjoyable experience with the brand.
Customer service is so important that it is now considered a strategic function for organizations across industries.
The Banking industry has particularly focused on customer service in contemporary research, learning and practice as it is considered the key variable to customer acquisition and retention in the industry.
With respect to the announcement of the results, if it has not yet been published the underlined statement will be correct. However, if it has then it should reflect in our communication as such.
DISCLAIMER: The Views, Comments, Opinions, Contributions and Statements made by Readers and Contributors on this platform do not necessarily represent the views or policy of Multimedia Group Limited.
Visit Our Social Media for More
About Author